It's impossible to be short of things to do in Shanghai, as there are endless sights and sounds to experience thanks to it being a diverse city with a great mixture of old and new.
Everyone who visits Shanghai knows to hit up The Bund, Jing'An Temple and the famous shopping hub of East Nanjing Road. Liss from Cheshire To China is going to share some other things to see in Shanghai that you might not have thought to check out!

10 Best Things To Do In Shanghai
Without further ado, here are the top 10 things to do in Shanghai!
1. Longhua Temple – 龙华寺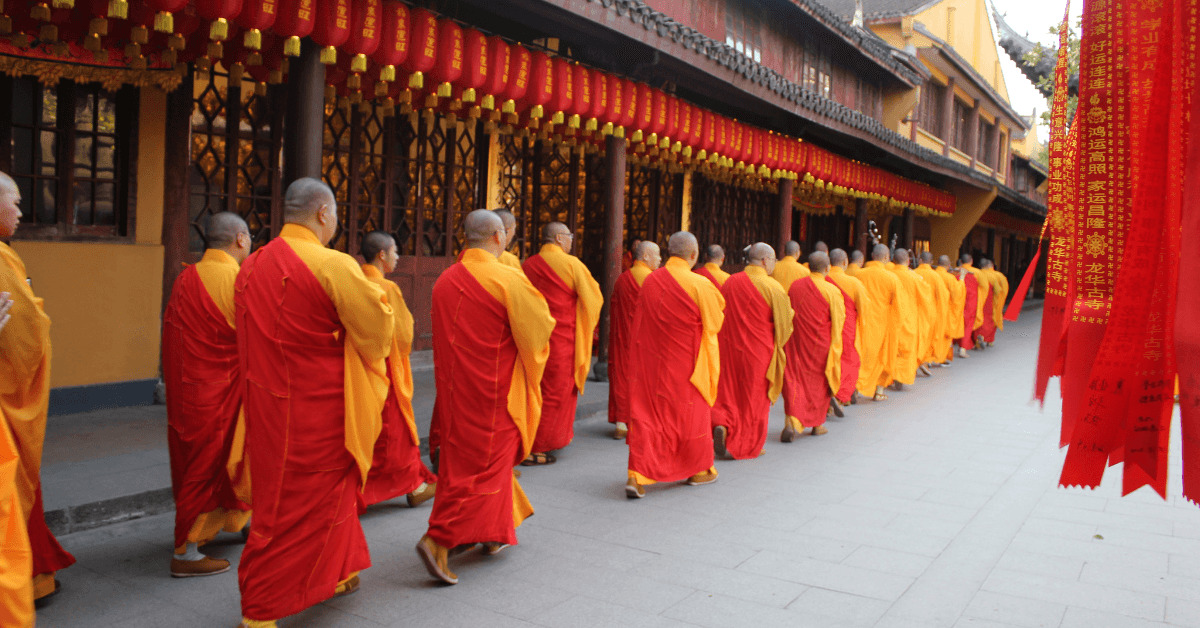 Sure, Jing'An Temple is central and glitzy with its gold covered accents and juxtaposition skyscraper backdrop, but Longhua Temple has a much more authentic feel about it (and at just 10RMB entry, over Jing'An's 50RMB, it's much better for budget travellers too).
It's actually the oldest temple in Shanghai, with its history dating back 1,700 years – of course it's been reconstructed many times since, but it still feels pretty historical. It is a working temple, so if you can time your visit right you may get to witness the monks strolling around or heading to prays where you are welcomed to watch the ceremony and listen to the chanting, which many locals actively participate in!
Alongside the Temple, you can also see the 40-metre-high Longhua Pagoda which is surrounded by beautiful pink blossom throughout Spring or wander through the Park and admire the statues next door.
2. Qibao watertown – 七宝古镇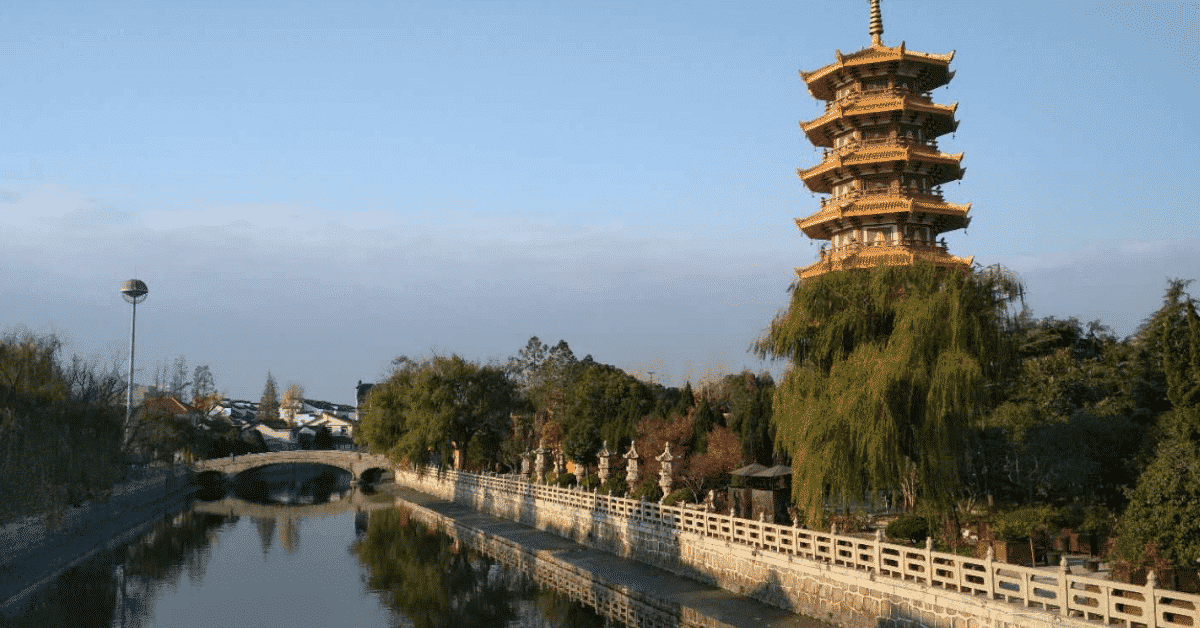 China is famous for its water towns – historical, old style towns that sit alongside the rivers, lakes and canals. Some of these water towns are even labelled as The Venice of the East, and Shanghai is located close to many of them.
The Yangtze River flows right through the city, therefore it must be on your list of things to do in Shanghai. These beautiful little slices of Chinese traditional life are a great escape from the hustle and bustle of downtown. The most centrally located one in Shanghai is Qibao, just to the West of downtown. The area is free to wander around, and you can pay to enter the extra attractions within.
Here, you can sample a multitude of wonderful and interesting snack foods, from roasted sweet potatoes to glutinous rice cakes to toads to meat skewers, and then stroll around the old-style streets and pose for photos on the canal bridges.
3. The Muslim Food Market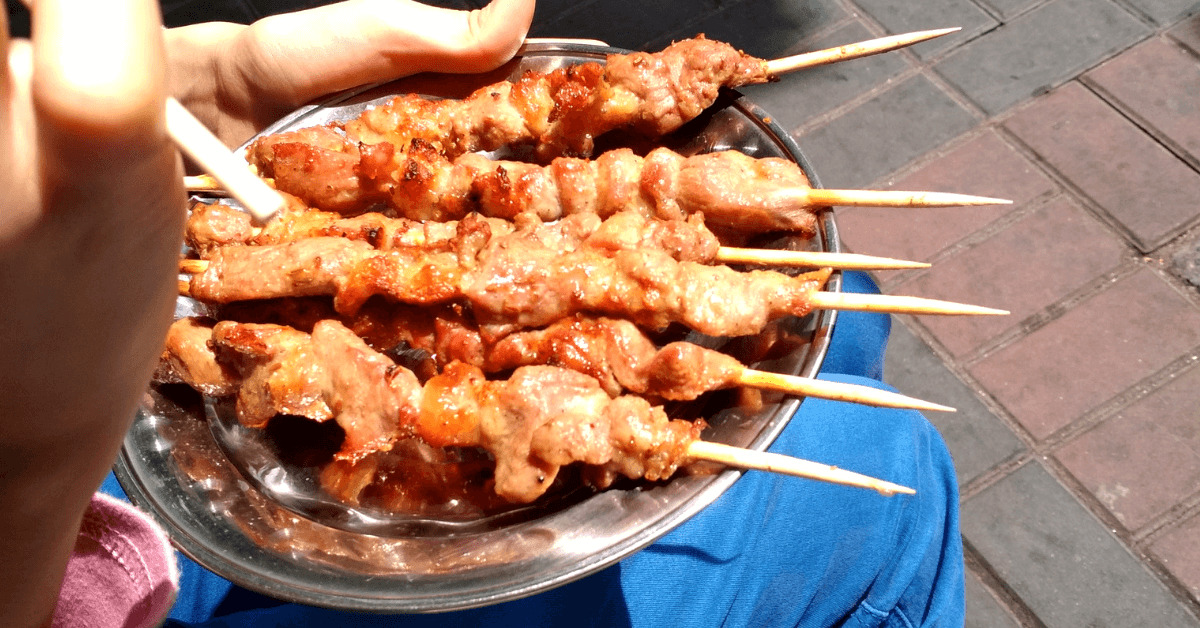 Only popping up for a few hours every Friday, this market is home to the Uyghur community and is a great way to taste some amazing Xinjiang cuisine without travelling to the distant north-western corner of China.
Changde Road becomes a street party of smoky stalls and the juiciest lamb skewers in Shanghai. You can grab a tear and share bread, a famous staple food from Xinjiang, buy a handful of spiced lamb skewers hot off the coals and then wash it all down with freshly made yoghurt.
It's quite an experience, and an assault of the senses but in the best way. You can also pick up dried fruits and teas from the distant province, which make for great snacks or gifts.
4. Visit The Parks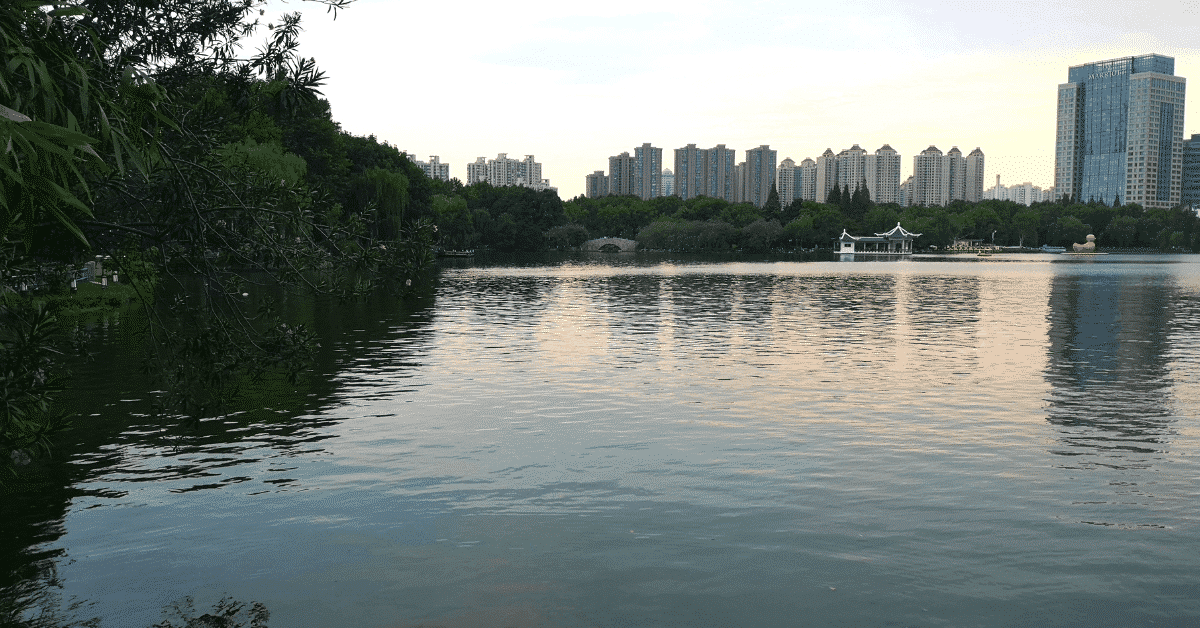 Shanghai may be one of the most populated cities in the world, but there are still plenty of quieter green spots dotted around the metropolis!
Zhongshan Park and People's Park are two of the most well known and are perfect for a casual afternoon. No matter what time you head there, you can witness the locals practice their tai chi, playing games or dancing together in groups.
Fuxing Park is my personal favourite, and here you can sit alongside the water and even hire small paddle boats. There are many quiet hidden areas around this park, and despite being adjacent to the East China University it's never uncomfortably busy there.
Most parks are free to enter, but some strangely don't allow people on the grass – if in doubt, check out what the locals are doing!
5. People's Park Marriage Market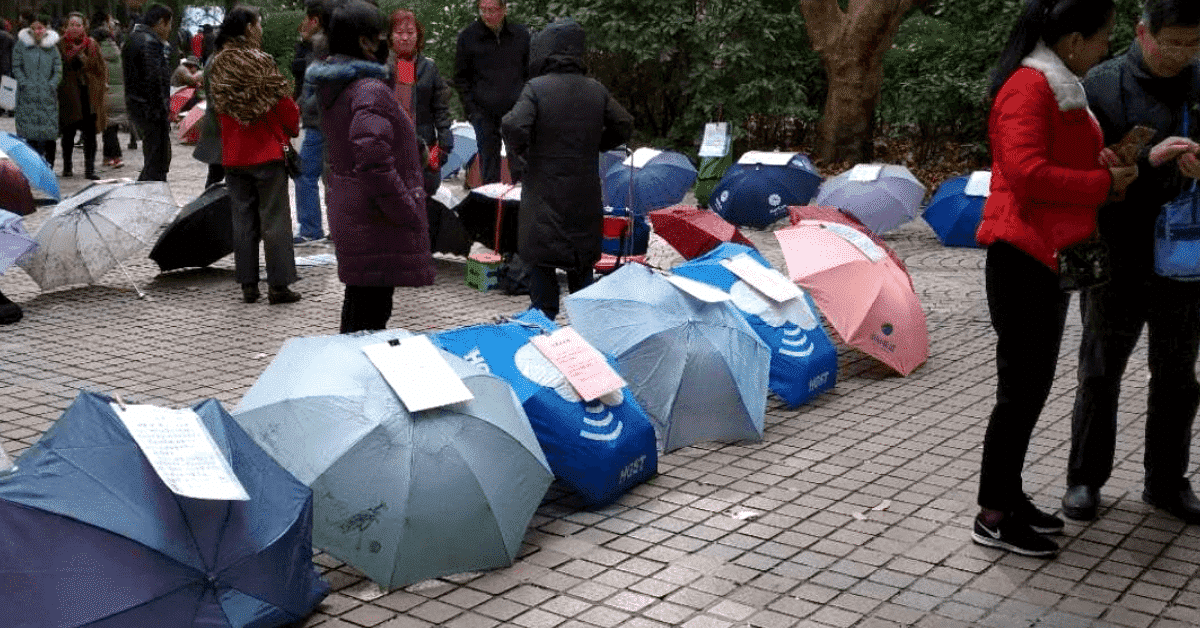 One of the absolute must see things to do in Shanghai is the famous Marriage Market. Nope, it's not a market to buy all your bits and pieces for your upcoming wedding. It's a place for Chinese parents and grandparents to go and hunt for a future husband or wife for their kid or grandkid.
They set up their umbrellas with a biography of whoever they're setting up printed on paper and pinned on, and then they go and check out what the market has to offer! Each biography generally has the singleton's age, height, weight, hometown, occupation and if it's for a guy it will often include salary too.
Alongside this, sometimes there is a small paragraph about the type of man or woman this singleton is looking for (or rather, what their parents are looking for), including similar information. It's such a surreal thing to experience when you understand what is actually going on there.
6. The Big Three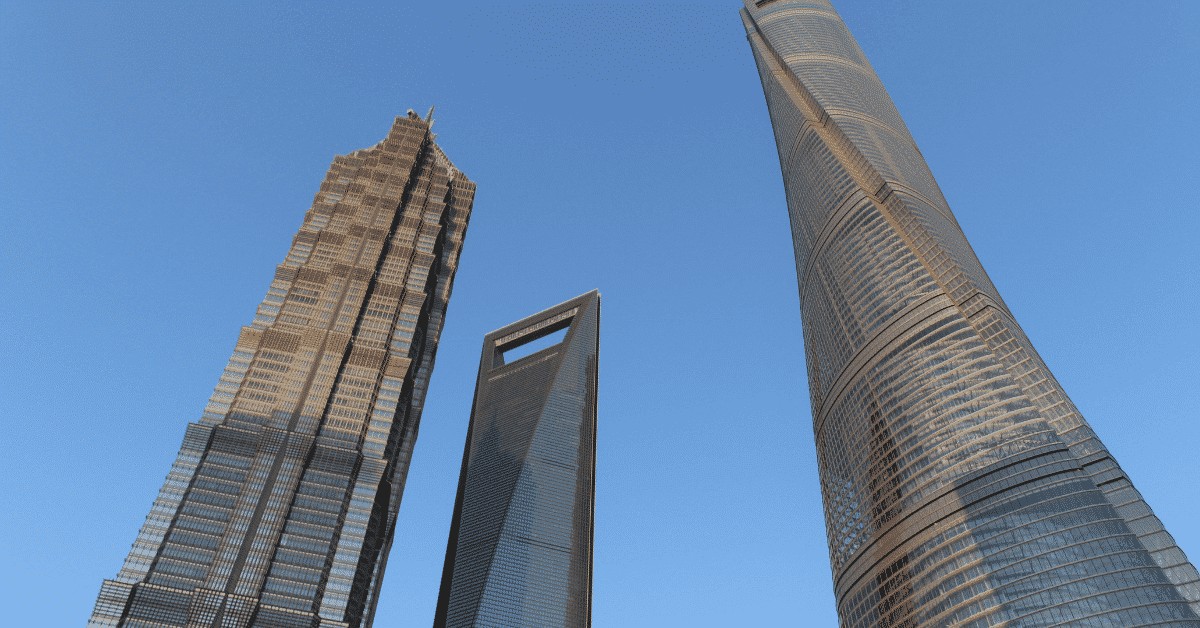 Nicknamed "The Three Brothers", the huge skyscrapers that dominate the sky in Shanghai at night are more than just the pretty bright lights for that classic skyline snap from The Bund.
If you head over to the other side of the river, you can shoot up to the clouds inside one of these buildings. Personally, I recommend the Shanghai Tower – the tallest of the three and also currently has the world's highest observation deck within a building.
Not only is it a stunning point of interest from the outside, but from this super high deck you can get one of the best views of the city possible. Time it just right and head up there around 5pm to see the view in daylight, sunset and night-time; trust me, it's worth it!
7. Visit A Coffee Shop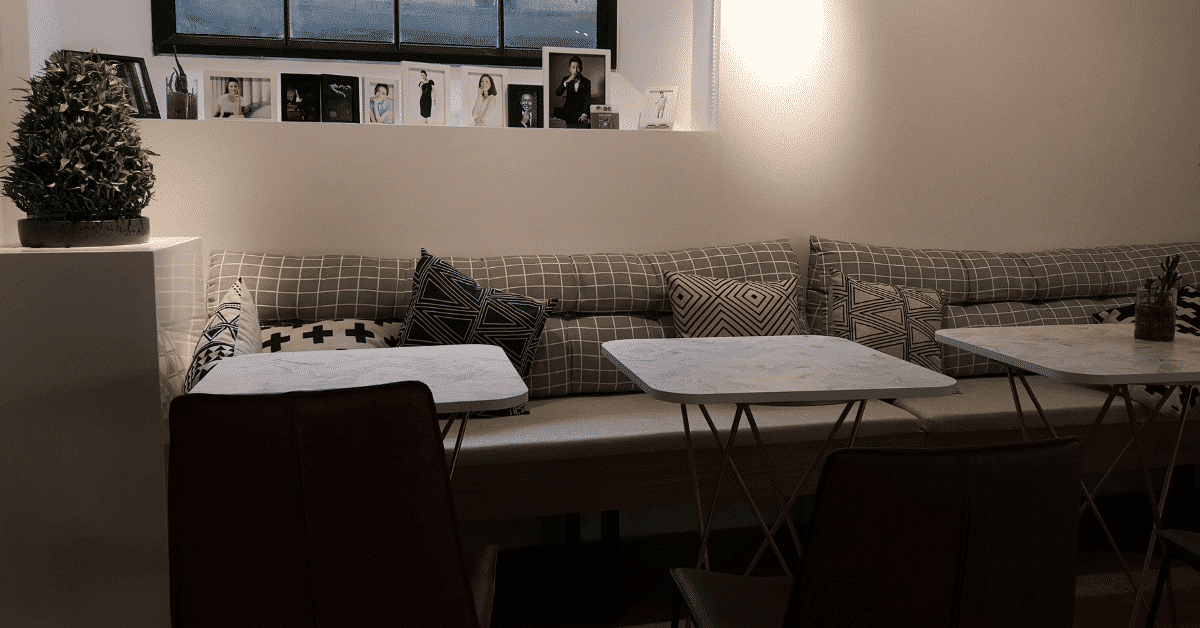 If you are after some slower paced things to do in Shanghai, downtown has more beautiful coffee shops than you could ever need. There's nothing nicer than finding a little hidden gem of a coffee shop tucked away from the hustle and bustle of the busy streets.
Coffee has become a big thing in China lately, and many of these cafes have truly fantastic coffee and some even roast their own beans in store. Whenever I'm trying to think of a nice, relaxing thing to do in Shanghai, this is always top of my list.
Often these little spots have fast WiFi, some sweet treats and comfortable seating on offer, so they make a great rest stop to catch up on social media or emails! If you don't mind the crowds, you could even check out the world's largest Starbucks Roastery near West Nanjing where you can watch the entire roasting process and buy souvenirs.
8. Tianzifang 田子坊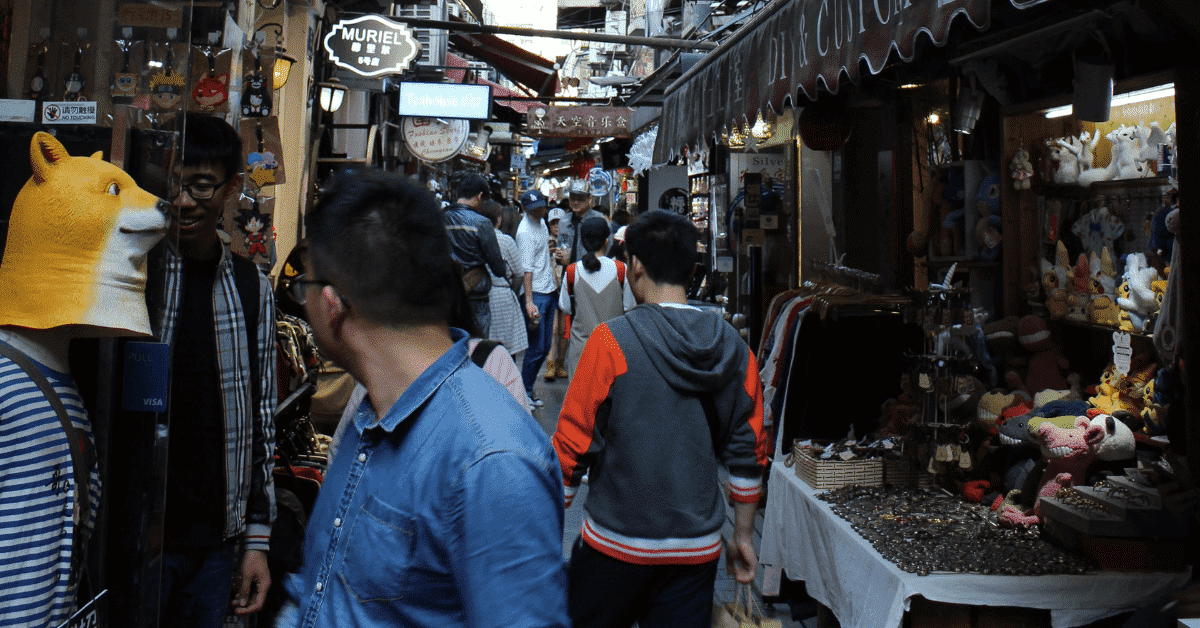 This area consists of a twisting maze of back alley traditional lane houses turned market place – and it's the perfect spot to pick up some great little souvenirs to take home with you. You will end up getting lost and walking in circles, but that's all part of the fun!
The French Concession area is a must see in Shanghai, and Tianzifang makes a good end spot where you can feast on street food like steamed buns, fries or stinky tofu, or take a seat in one of the compact restaurants or bars hidden away here.
Some of the goods on offer are a little repetitive and cliché, but you can also find beautifully crafted artworks, hand painted chopsticks or delicately patterned tea sets here.
This area can get completely packed, so try and avoid visiting on the weekends unless you don't mind being crushed and rushed the whole way around!
9. Go For Hot Pot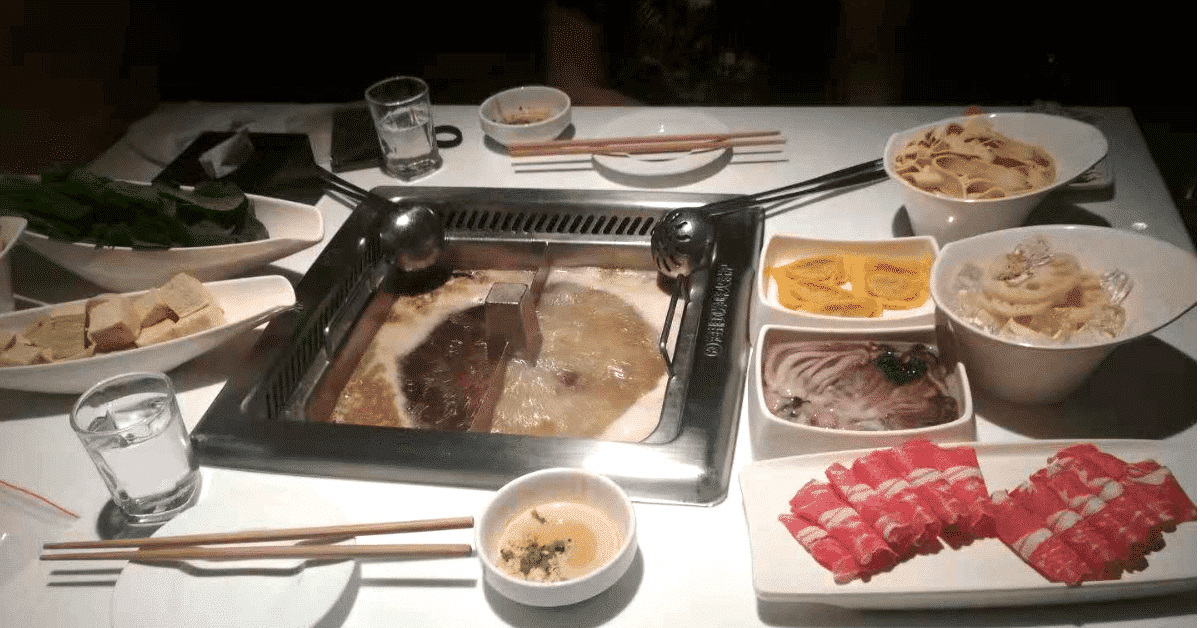 Shanghai food is a huge mis-mash of just about any cuisine you could possibly want – but it's vital to experience Chinese hot pot when you are here!
In its simplest form, it's a big pan of bubbling, boiling broth in the centre of the table on a hot plate, which you then add whatever you fancy to – you can order super thin strips of lamb or beef, chunks of tofu, countless types of vegetables and seafood.
It's a very social style of meal; you'll often see large groups of friends sharing hot pot together, especially during the colder months!
10. Grab Some Breakfast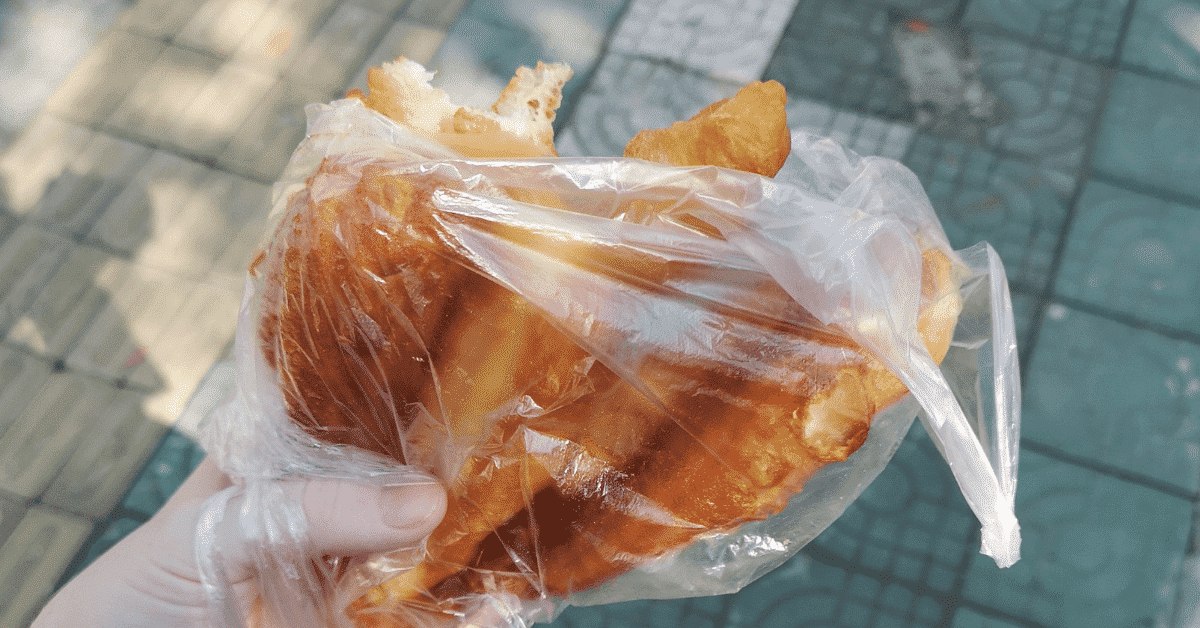 If you venture out any time before 9AM, then you'll probably see stalls which have popped up out of nowhere, selling all manner of tasty breakfast goodies. For busy workers and students, breakfast is generally on the go and super convenient.
Often Chinese breakfast is savoury – you can dive into freshly steamed buns, or have Chinese style crepes prepared in front of your eyes on a large iron hot plate, with fried dough, herbs and soy or chilli sauce all rolled up inside.
My personal favourite is the sweet, greasy fried dough sticks which you'll see served with cups of hot soya milk and loved by locals. Breakfast is definitely a meal not to be missed when you visit Shanghai!
Culture in Shanghai, and China in general, is very different to the West, so if you visit try and embrace those differences – try new things, don't be afraid to get outside your comfort zone and most importantly, have fun! There are countless more things to do in Shanghai, but I hope these will show you why Shanghai is the best city in the world.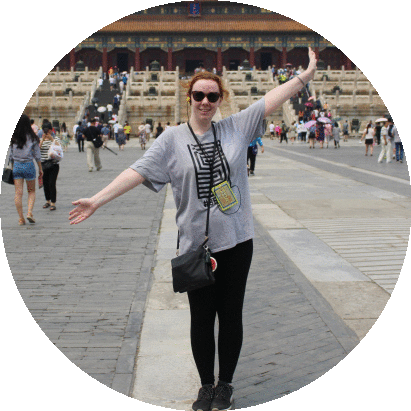 More About Liss
Cheshire To China is the documentation of living, working and travelling in China by British expat Liss Parkes, based in the bustling metropolis of Shanghai. After interning for two months, she fell in love with the city and the variety of travel opportunities the country has to offer and doesn't plan on leaving any time soon!
You can also follow her adventures on Cheshire To China, on Facebook, or video form through YouTube!
I would love it if you pinned this to your travel board!