With it's distinct architecture, beautiful ocean landscapes, and delectable food, gay Greece travel not only provides a stunning experience, but is also highly affordable.
Greece is a magnificent country that has a lot to offer those looking for an adventure of their lifetime!
As one of Europe's most admired tourist destinations, people from all over the globe flock to Greece during the summer to experience it's famous islands, sandy beaches, and learn some of Greek's rich history in its wide variety of museums. 
Straight and gay tourists love Greece travel mainly because it is warm, cheap, and luxurious, all while having world-class food and friendly locals. 
Greece is one of my favorite Europe travel destinations, an ideal summer destination for anyone in search of an incredible and unique vacation!
Whether you are a beach bum or a serious adrenaline junkie, gay Greece travel will fascinate you. Days move from one to the other under wide open skies, while the sea is marked with beautiful islands that offer powdery-white sand, and the palm-fringed beaches of your dreams. 
In Greece, the options are endless. You can hike along the Byzantine footpaths, watch for dolphins and turtles in the sea, cycle around lush forests, or hike into volcanoes. If you are a thrill seeker like me, you will find fun in wreck diving, rock climbing, and kitesurfing!

While travelling Greece, you can visit the grounds where Olympics were first held, examine the oracles perceptions from the grandeur of Delphi, or participate in rock climbing in Meteora! 
In addition to these amazing experiences, you will encounter magnificent modern art by artisans using traditional methods to create new works. Greece will also offer you unlimited cultural pursuits filled with gay pride festivals, exhibits, and most importantly: fun-packed holidays! 
For those that appreciate good culture, Greece has a lot of it to offer. Romans, Venetians, Turks, Minoans, Arabs, and Latin Crusaders have all left their mark in Greece throughout history. I found that almost every town in the country has an interesting link to the ancient times! The added bonus of exquisite museums, monasteries, and forts will surely make Greece travel a fulfilling cultural experience.
Despite the rough economic climate Greece has faced since the 2007 global recession, the country a remains to be an outstanding tourist destination, which I think we can all be happy about!
Taking time to travel Greece will give you the opportunity to experience the most breathtaking beaches and spectacular scenery, culture, and the some of the best party spots in Europe! 
now that my ginormous introduction to Greece is over, lets dive right into travelling this phenomenal country!

The cost of accommodation during your gay Greece travel will highly depend on where you will be staying. 
If you prefer staying in a hostel (which is my favorite way to meet people), you are looking at about €10-€20 per night, either for a dorm or private room. 
When you get a room in a budget hotel that can accommodate two people, you will normally end up paying €30-50. 
Keep in mind that prices will be much higher during the peak season. 
From breathtaking islands, to rich history, Greece will have you travelling your little butt off.
Knowing the cost of transportation is super important while you budget your greek vacation.
If you wish to travel around different islands, expect to spend around €35 for every boat or ferry trip. I was able to do a ferry from Athens to Santorini for just €35! However, this cost depends on the proximity of the islands, as you can spend as little as €10 when the islands are not very far apart.
On the other hand, trains and busses in the mainland cost around €20. But, you will end up paying less than €2 for a ride on the Athens train system. Most bus tickets cost around the same.
Locations in Greece like Mykonos and Santorini don't have a lot of transportation, so the best way to get around the islands is by ATV. These will generally cost you around €20-40, and are a TON of fun.
Internet and Wifi In Greece
These days, internet is detrimental to our sense of wellbeing, whether we are on vacation, or the couch. 
Finding wifi and internet in Greece is surprisingly easy. The bonus? Most hotels and hostels offer Wi-Fi services!
If you are out and about, most Greece restaurants and cafes will offer free Wi-Fi to their customers.
For the rest of the time, it is a good idea to consider purchasing an internet USB stick and buy data plans. Data plans have honestly saved me a ton of money while travelling Europe. These will generally run you at about €30 while data plans cost an average of €15 per day.
Pro Tip: Check with your hostel or hotel's management to see whether they offer any internet service before you pay them!
I like to ask for a lower room to increase my wifi connectivity. Some nights, even while abroad, you just need to binge watch Friends. 
Check out my full Greece food guide for recipes, and more foodie stories! 
Greece is widely known for its fresh and delicious food. Think seafood, bread, grilled meat, fresh vegetables, yogurt, cheese, and basically, all the staples from the fresh Mediterranean. A nice lunch or dinner would normally cost you €15-20. Add some wine, and you will likely be shelling out around €30. The cost of meals from luxurious restaurants starts at about €30. If you are operating on a budget, you can easily find cheap dishes that cost less than €5. For instance, a good amount of gyro costs around €1. Gyros are a godsend while in Greece. 10/10 would recommend. 
If you decide to do the cooking yourself, expect to spend €15-30 every week on chicken, pasta, vegetables, and other greek staples. Don't forget the olives and feta! 
The average price of drinks in Greece will depend on where you will be vacationing. For instance, in Mykonos, a standard drink costs around €7-10. However, this does not mean that you can't get a drink worth €3-6 in Athens or even some of the smaller towns throughout Greece.

Greece, like anywhere you travel, will have the same general safety precautions. Following these will ensure you have the trip of a lifetime without any hiccups. 
Vacationers and tourists can sometimes be the target of organized crime rings such as pickpocketing and theft. Always store your valuables in a money belt and separated from each other! . 

When going out, be sure to carry your valuables with you or leave them in a secure place in your room.

If you will be travelling alone, it is wise to make sure someone knows where you are and when you will be home, even if this is your hotel or hostel clerk.

Homosexuality is widely accepted throughout Greece, especially in it's gay capital: Mykonos. You will find gay festivals and parties happening throughout the year in Greece!

Although Greece is widely gay friendly, it still pays to be careful.
Some of my favorite gay destinations in Greece are  Athens, Mykonos, and the island of Lesvos!
If you're traveling to a gay friendly area in Greece, make sure you're ready to meet some amazing guys or girls. Grab yourself an Amity Jack bedroom box so you are both prepared and safe! 
Travel Insurance For Greece
As always, it is a very good idea to have travel insurance whenever you plan to leave your county, just incase anything happens to you, your belongings, or your flights. I could not recommend World Nomads for their outstanding insurance plans enough. Click here or check out the link below to get a quote! 
Important Greece Travel Tips
Places to Visit While You Travel Greece

Athens has the most incredible cultural attractions in Greece. The Acropolis is just outstanding. In fact, it is one of the world's most magnificent ruins.
Athens also has a wide variety of museums that display stunning artifacts collected from all parts of the country. Other hidden charms waiting to be discovered include: the Temple of Olympian Zeus, Parthenon Ruins, Arch of Galerius and Rotunda, and the Byzantine Churches.  

Now, for my favorite part of Greece: Mykonos. This is one of the top gay destinations in the world.
The majority of tourists flock to this island during the hot season for the crazy parties that last all night (or morning), and alcohol consumption that doesn't end! 
But during the off season (September to June), this island becomes the most tranquil destination in Greece. Hotels close down for the season, the temperature cools down, and you can be the only one laying on a once-packed beach. My two favorite beaches on Mykonos island would have to be Paradise Beach, and Elia Beach. Make sure you check out  JackieO's while you are experiencing the Mykonos beaches!
Other than the beach, you can visit Panagia Paraportiani in Chora, explore the island of Delos, or take photographs of the Old Windmills. As a tourist, you will fall in love with the Little Venice restaurants, where you can eat lobsters and oysters straight from the sea while you watch the waves crash next to you. There is seriously no shortage of things to do in Mykonos!

The volcanic activities that happened hundreds of years back play a major role in Santorini's popular fun activities to do!
As a tourist, you can indulge in swimming and sunbathing activities along the sandy beaches of this beautiful island. The flavor of wine in this region is also affected by Santorini's volcanic terrain. 
If you know me well, you know I am wine lover and feel like everyone else should be too. Anyways, you must go on a trip to one winery in Santorini. 
If you love outdoor activities, you will without doubt enjoy hiking activities around Fira and Oia. These hikes were the perfect way to nurse my hangover after the amazing wine tours. 
Whichever activity you decide to go with, you can't mis a sunset at the Red Beach! It's my favorite place to reflect on life.

Thessaloniki offers a great way to experience Greece without having to deal with the congestion and big crowds of Athens, and some of the more popular greek islands.
While in Thessaloniki, visitors are fascinated by Byzantine churches, the ancient ruins of Rentina, and the famous White Tower.
Thessaloniki is also famous for its delicious local cuisine, and live band performances that happen every day throughout the year.
Being the largest town in Crete, Rethymno has a lot to offer to anyone looking to have a good time in Greece.
As a tourist, you can explore the Old Town on foot, or visit destinations like Fortezza, Preveli Beach, Preveli Monastery, and Arkadi Monastery. 
FYI, the pizza here is absolutely amazing. 
Greece has a lot to offer and is thus an ideal travel destination. It's coastline features stunning beaches, while it's mountainous regions will urge you to get your hiking gear and explore. 
It's numerous museums will fill you up with a lot of knowledge about the history and culture of the country. Perhaps it's greatest riches are the magnificent greek islands, which comprise of backwaters and cosmopolitan resorts that are guaranteed to offer everlasting memories.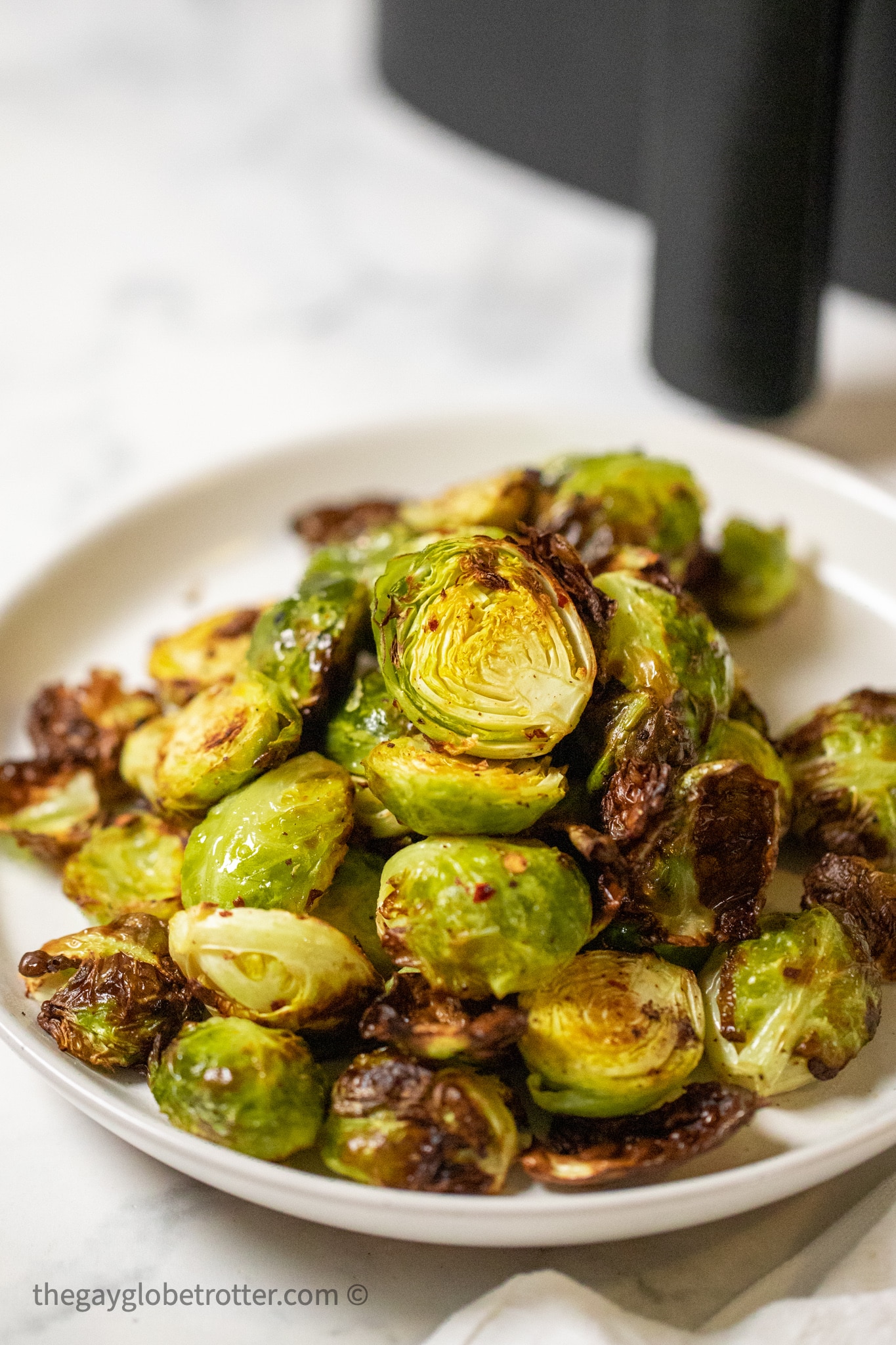 Air fryer brussels sprouts are a simple and flavorful side dish that even the pickiest of eaters will love.
Read More »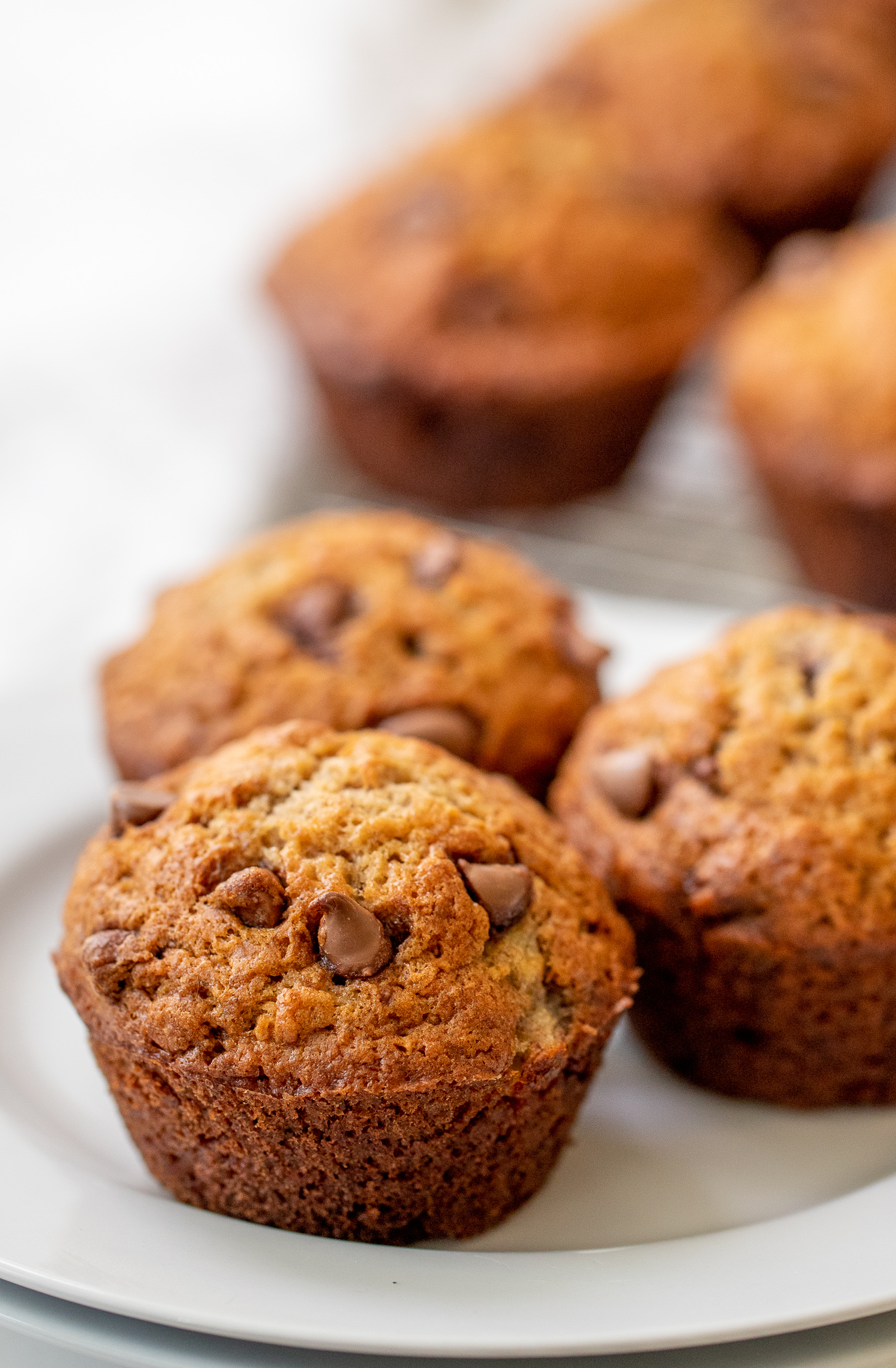 These moist, light, and fluffy banana chocolate chip muffins couldn't be easier. The perfect way to use up over ripe bananas!
Read More »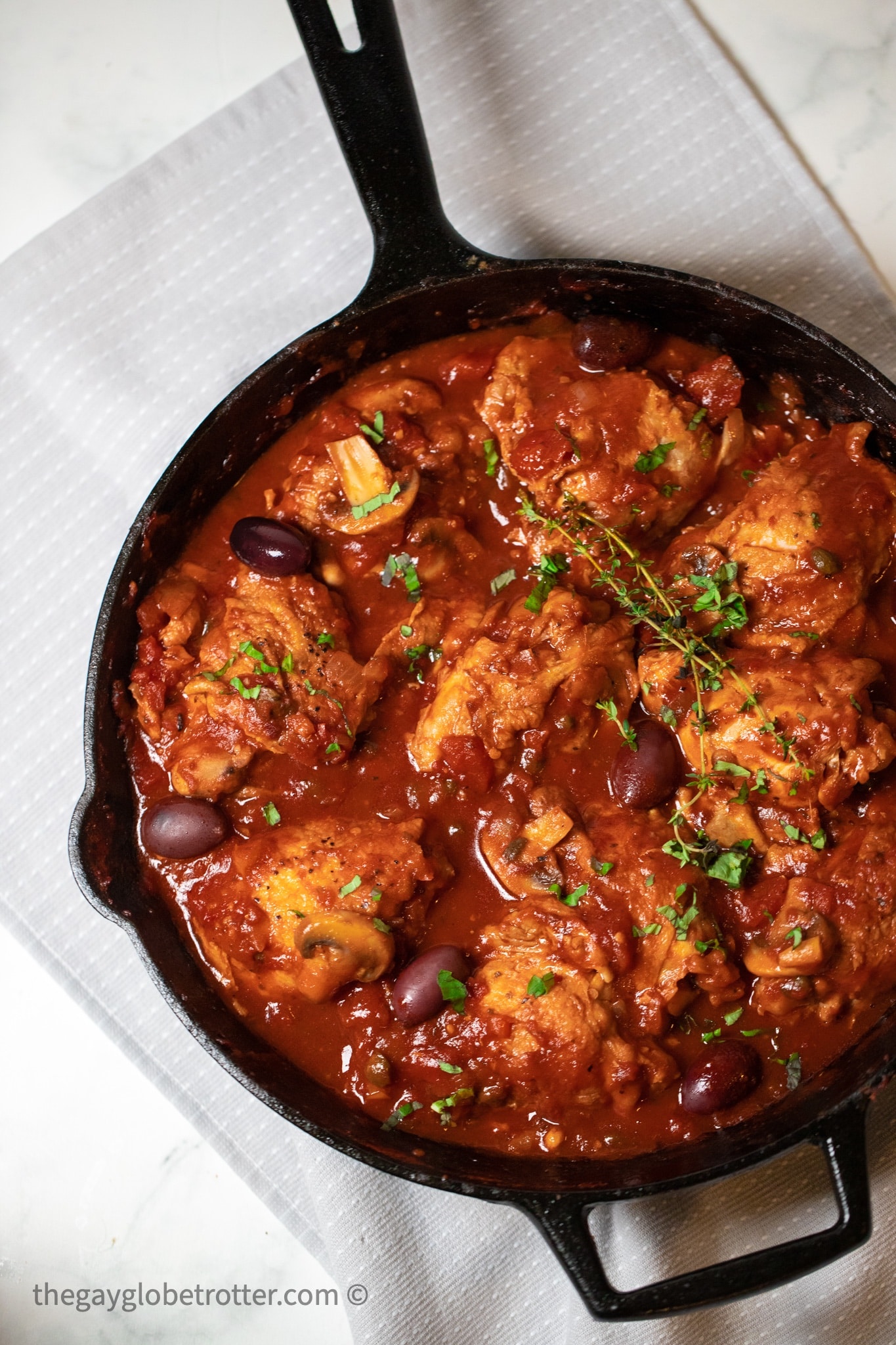 Italian chicken cacciatore is comfort food from heaven. Browned chicken pieces are simmered in a tomato and wine sauce with onions, garlic, peppers, mushrooms, and capers. Serve it over pasta with a glass of red wine for the perfect date night dinner.
Read More »
Don't forget to pin this to your travel board!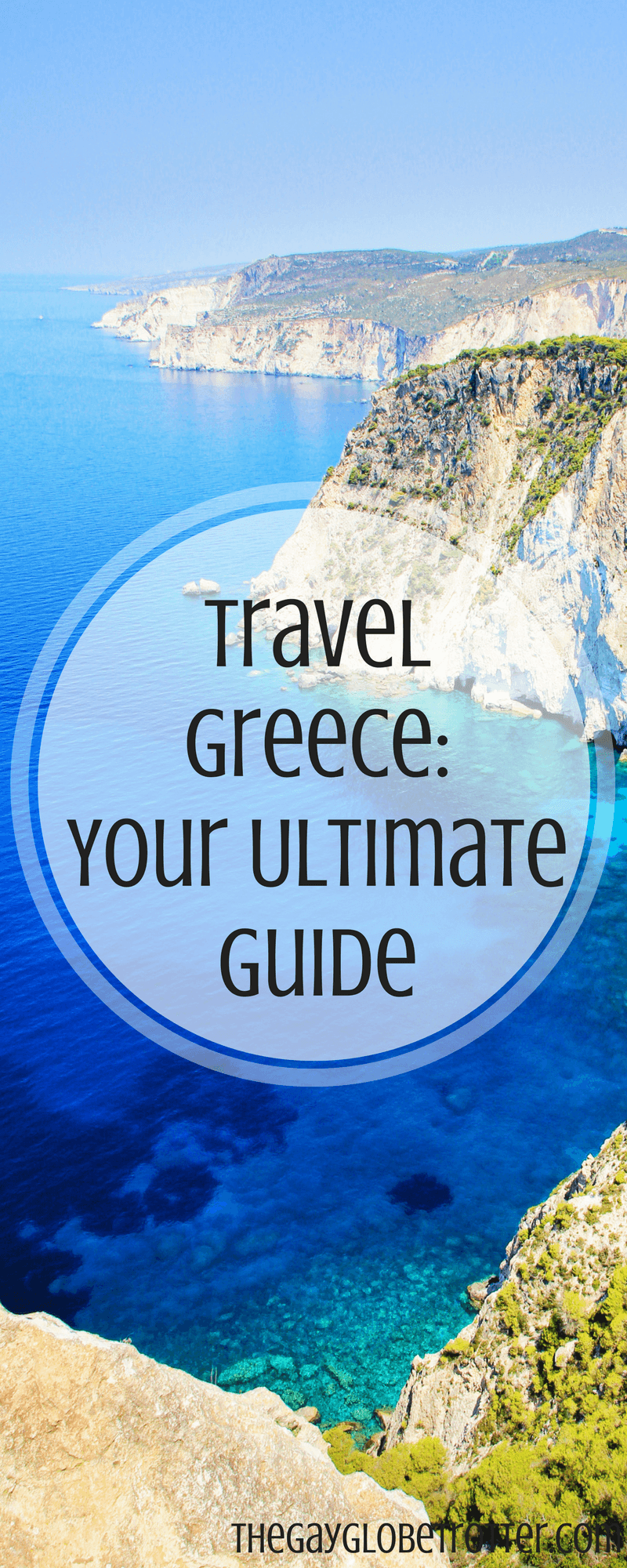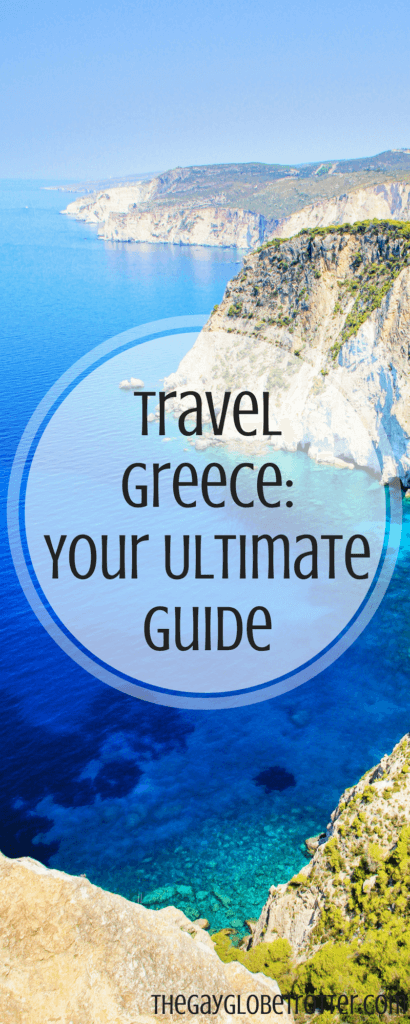 Have you been planing to travel Greece? Let's Talk about it!