Stockholm travel will show you why Stockholm is one of the biggest and most beautiful Scandinavian cities. It has become a progressive forerunner, paving the way for economics technology, academics, and LGBT rights. There's plenty to see and do throughout the city, including a broad selection of museums, parks, galleries, attractions, and historic streets. 
You can easily get lost while finding yourself in Stockholm. While Stockholm isn't the cheapest destination, it is one of the best for travelers of every lifestyle and is definitely worth every pretty penny you put towards the trip.
I am so excited to partner with Stockholm LGBT and Visit Stockholm to show you guys why Stockholm is the number one LGBT travel destination in the world. This post is a sponsored conversation between Stockholm LGBT and I. All opinions in this post are my own. 
So, here is everything you need know about traveling to Stockholm when you're here—what to do, places to go, and typical costs of Stockholm travel.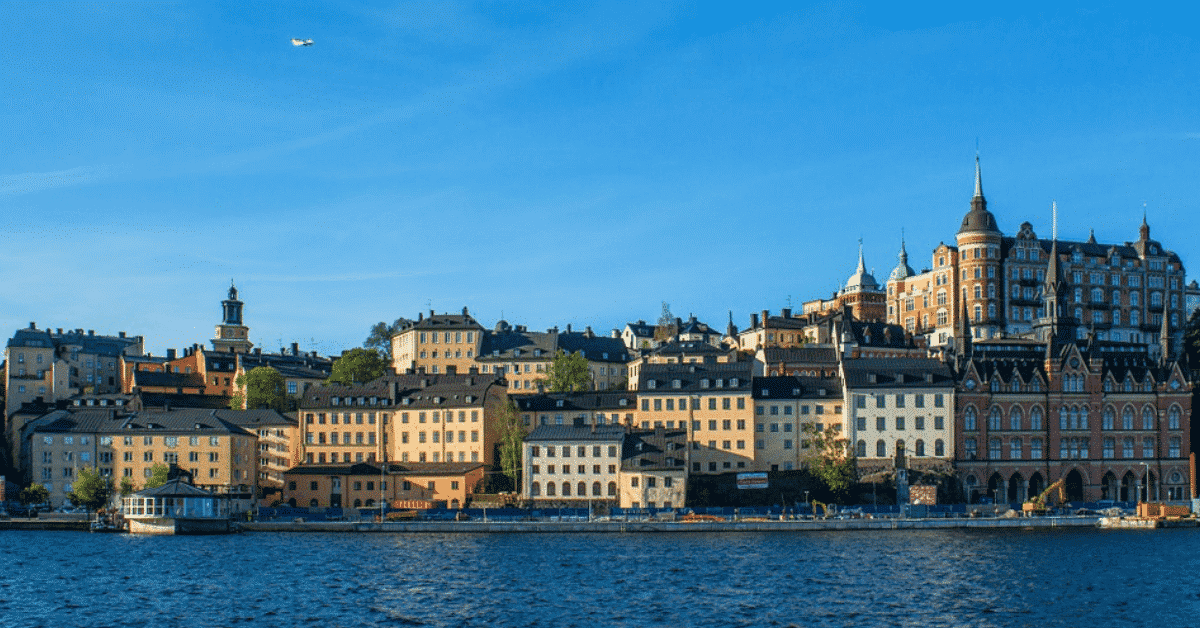 While Swedes are usually fluent in English, knowing some common Swedish phrases and when to use them can truly make the trip all the more immersive. Remember, the Swedes love eye contact and getting a good handshake in, but they are also reserved, leaving public displays of affection for more private times.
Yes → Ja (pronounced "yah")
No → Nej (pronounced "nay")
Please → Snälla/Vänligen
Hello → Hej ("hey")
Goodbye → Adjö/Hej då (pronounced like "ad-yo" or "hey dah"
Thank you → Tack
You're welcome → Varsågod
I don't understand → Jag förstår inte ("yag foorstoar eentah")
Excuse me → Ursäkta mig/Förlåt
Do you speak English? → Talar du engelska?
My name is… → Jag heter…
What is your name? → Vad heter du?
Where is the…? → Var finns…?
Train → Tåget
Bus → Bussen
Boat → Båten
Train station → Tågstationen
Tram → Spårvagnen
How much is it? → Hur mycket kostar den?
What time does ___ open/close? → När öppnar/stänger de?
What time is it? → Vad är klockan?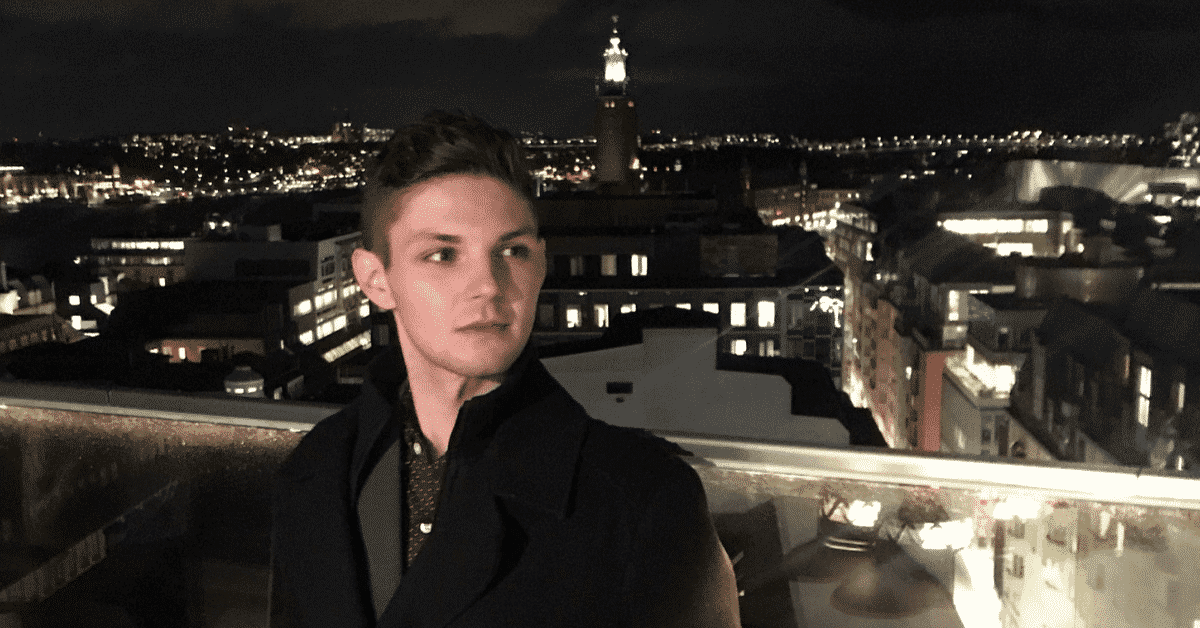 Before we get into the logistics of Stockholm travel, here are the general conversions to Sweden's currency, the Krona (SEK). 
$10 USD will get you about 91 SEK
$10 CAD will get you about 69 SEK
€10 will get you about 103 SEK
£10 will get you about 117 SEK
Where To Stay In Stockholm
The most difficult part of Stockholm travel would be finding accommodations that fit your budget. The cheapest options should be avoided, because you will definitely have a more hectic stay than you signed up for.
Hotels – If you want something a little bit more private, hotels are your best bet.. Double rooms run around 800-1200 SEK per night, but the upside to this is that these include Wi-Fi, breakfast, and other amenities. 
I stayed at The Rival, a boutique hotel located in the trendy and bustling neighborhood of Sodermalm. The hotel is owned by Benny from ABBA, and is absolutely stunning. The hotel has 2 bars, a restaurant, and a stage where you can see some of the top performances in the city. 10/10, would recommend. 
Airbnb – Another way to get decent accommodations is to look on Airbnb. Shared rooms run around 500 SEK a night. You might be able to find a private room for around 800-1200 SEK. Whole apartments run upwards from 1500 SEK a night.
Transportation in Stockholm
Exploring all of Sweden is surprisingly easy, and Stockholm is no different. The roads are mapped out, simple to navigate, and whether you are driving, biking, or walking, traffic jams rarely ever happen. If you want to get to where you're headed fast, taxis are the best option, but they are also very expensive when compared to public transportation—with a typical ride costing 260-285 SEK. 
Note that taxis are private owned in Sweden, and because of this they are legally allowed to set their own rates. If you're going to take taxis, I suggest taking Taxi Stockholm. Their number is 15 00 00.
Speaking of public transportation, the network of trains, buses, and coaches is extensive. If you plan on doing day trips away from Stockholm, the largest and most reasonably price bus operator, Swebus Express, has 150 destinations throughout the entire country.
For getting around Stockholm, buy a reloadable card at the airport, since you can't get them on buses. These metro cards cost 20 SEK. If you plan on staying for a week, buy the week-long pass for 300 SEK, since this can be used for ferries, trains, and buses.
I found that almost all of Stockholm was explorable by transit and foot, only needing to use a taxi service after going out to the bars and clubs.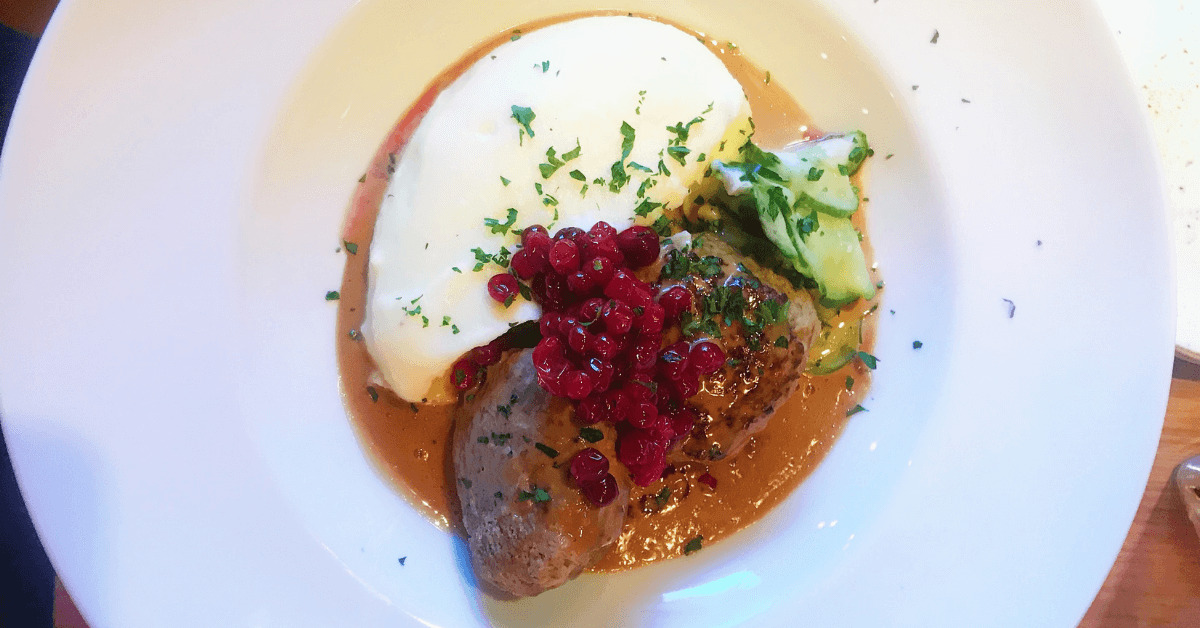 Stockholm is a foodie's heaven. Here is everything you need to know about food, drink, and some insight on what you have to eat:
Get some kokt med brod. This is a basic boiled hot dog served on a short bun. Hot dogs, called korv here, are a staple, and you can find them anywhere. It's a perfect snack if you're on the go exploring Stockholm.
To truly get a taste of the food in Stockholm, restaurants are the best choice. Most restaurants offer seasonal dishes, and always give you a taste of true Scandinavian cuisine.
I will be covering them more in depth in my upcoming Stockholm food guide, but for now, here are my abolsute favorite restaurants in Stockholm:
For alcohol, beer is popular among the Swedes, which runs around 65 SEK. Wine and mixed cocktails cost twice as much as beer in Stockholm—at an average of 120 SEK per drink (I can never pass up a vodka cran though). For pre-gaming options, head to the government-run alcohol store called Systembolaget. You can mix up your own drinks before heading out for some more fun. Keep in mind that these usually close early, so plan to be there before around 6PM.
Internet and wifi in Stockholm
There's no need to worry about internet access during a round of Stockholm travel, because the city has free Wi-Fi everywhere. There's connections on trains, in cafes, and even on the street.
If you need data for a phone, though, you can pick up SIM cards at the airport.
My phone service provider offers a 'roam like home' plan for while I travel which only costs me about $5-$10 CAD per day to use my phone while abroad. Check if you have something like this! 
Also, your hotel will have free WiFi. At Hotel Rival, I was able to. connect multiple devices at once, meaning I could connect my Amazon Fire Stick and watch Mean Girls while I called my mom and checked my emails. Win! 
General Safety in Stockholm
Stockholm is one of the safest cities in the entire world and can be compared to Tokyo, Japan in terms of low crime rates. In fact, both residents and tourists feel remarkably safe wandering around the city. 
Stockholm is well policed, has secure infrastructure, excellent illumination throughout the evening hours, and regulated transportation. There is an air of preparedness in the entire country that makes Sweden travel so relaxing and enjoyable.

For the LGBT traveler, Stockholm is even better. There's a lot to offer, since the city is very "border-free" when in comes to accepting LGBT people. There's no gayborhood, no exclusive clubs, bars, or restaurants, and no reason to stay restricted to a single area. 
There's rarely any violence against homosexual men and women, and so travelers don't have to worry about much when it comes to being troubled because of their orientation.
Stockholm has had homosexuality decriminalized for almost 75 years, being on the forefront of the progression of LGBT rights in society. I get more in depth about this in my guide to gay Stockholm.
Travel Cheap In Stockholm: Budget Tips
Don't worry about money exchange. While the kronor might be king, Stockholm is virtually cashless nowadays. Everywhere you go, from the

korv

stand to the high-end museum, there is way to pay via card or phone app. You won't need cash—and there's another reason to feel safe. To make your cashless vacation even easier, get the

Swish

app, which everyone in Sweden uses.

Be sure to buy a Stockholm card. This is the better buy if you're having trouble deciding between a metro card and this. Unlike the metro card, which only covers transportation, the Stockholm card is available to tourists and grants you access to the public transportation system and free entrance to canal tours and over 99% of the city's epic museums. If you plan to do a lot of sightseeing, the Stockholm card will save you a lot of money.

Another way to save money is to take full advantage of free walking tours. Check out Free Tour Stockholm and StandOut Travel, which offer tours of places like Gamla Stan. Each tour is two hours long.

For those who want to enjoy nightlife but don't want to spend a lot of the cover charges for clubs, go early. Even on Halloween, most nightlife has free cover before midnight. Keep in mind, each venue is allowed to set their own minimum age. Even as a 22 year old, I had trouble getting into a couple venues despite legal age being 18 and 20 to purchase alcohol. It is totally up to the discretion of the bouncers and the venue, so be prepared! 
Top Things To Do In Stockholm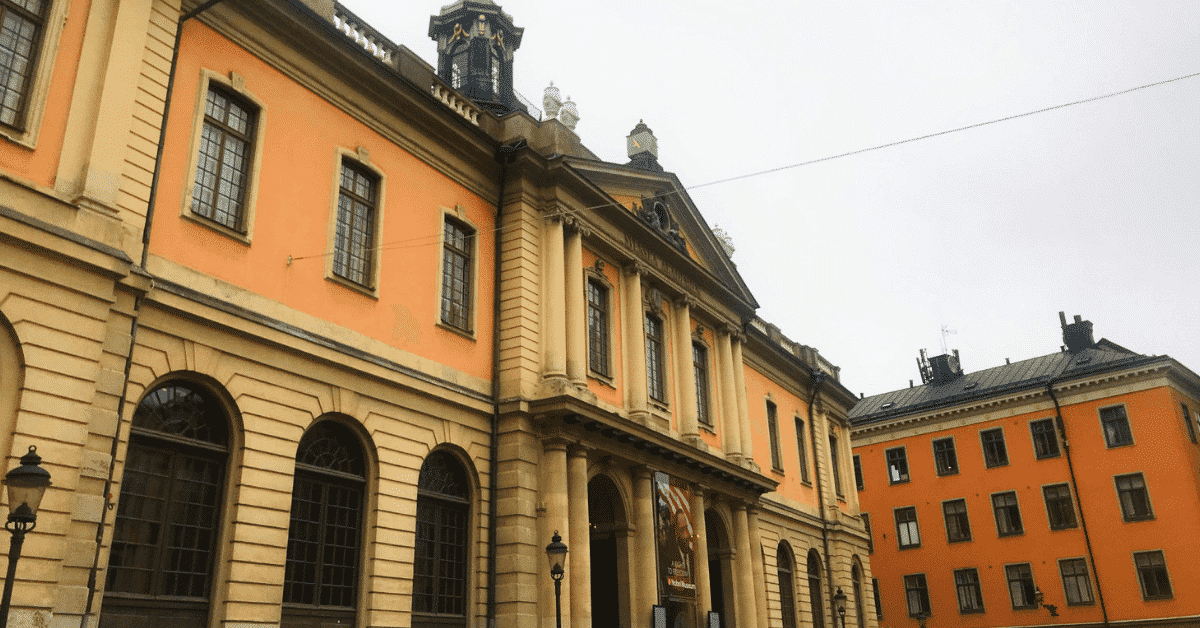 Spread across 3 islands, Gamla Stan, also known as the Old Town, is a wonderful way to start your Stockholm travel. Gamla Stan has gabled shops, old warehouses, international bars, boutiques, cafes, and cobblestone pathways just begging to be photographed. 
We got to tour Gamla Stan with StandOut Travel, a great LGBT tour group located in Stockholm. If you have the chance, book a tour with them! They're super informative, and super fun. We got to learn about the LGBT history in Stockholm first hand from our knowledgeable guides. 
Be sure to visit the narrow Marten Trotzigs Grand alley, too. It's only 90 centimeters across! Other worthwhile visits include the Stockholm Cathedral, Nobel Museum, and Royal Palace.
While you're touring Gamla Stan, stop for fika at Chokaldkoppen. You will find this little cafe in the main square of Gamla Stan, Stortorget. Chokaldkoppen is the first establishment in Stockholm to openly fly the pride flag, and you will still see it there today when you visit. Might I suggest a latte and a cinnamon bun while you're there? 
Dance The Night Away At King Kong
Found at the happy corner of Mariatorget is the upbeat gay club known as King Kong. There are 2 floors— the dance floor, where you can rock out to dance, hip hop, disco and pop, or the schlager floor, where heavy metal meets pop from the 70s, 80s, and 90s. 
There is also a restaurant above the dance club called Pitcher's, if you want to grab a bite before unleashing your inner party animal. This hotel is conveniently located next door to Hotel Rival (making it easy to get there and back). King Kong is one of the leading gay establishments in Stockholm, and always a blast. 
Go Shopping in Bibliotekstan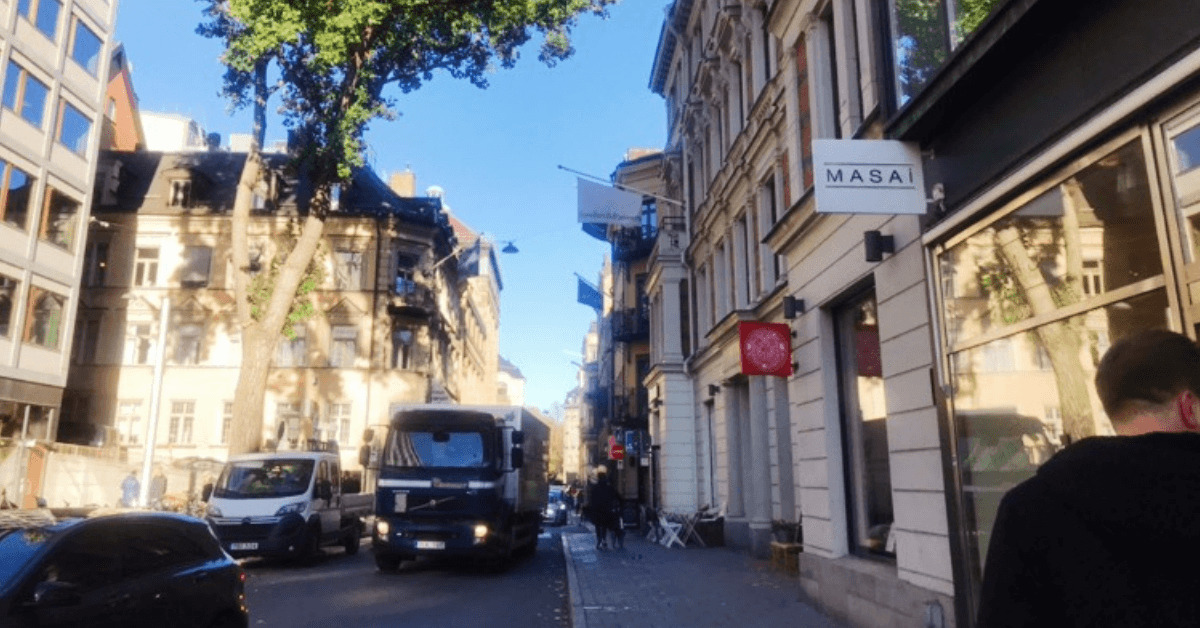 Bibliotekstan is an up and coming urban area in Stockholm, known for their international fashion and design. We had the privelege of touring this trendy and central area, learning about the fashion history and culture throughout Bibliotekstan (after a fika of course).
I went to Hope, an iconic unisex fashion brand started in 2001. All garments come in both men's and women's sizing, which I thought was amazing! They focus on 'tant' aesthetic clothing. Think: hip-hop grandma. 
Next we went to Eytys, which is known for their 80's inspired unisex fashion. They started with plaformed shoes and have just moved into clothing, serving lewks that your mama would have worn with a contemporary touch. 
Finally we hit up BYREDO, a fragrance line that also creates unisex fragrances. Their fragrances and candles all have an amazing backstory to them, creating a mood or feeling when you wear them. I fell in love with the 'Eleventh Hour' fragrance, and ended up taking some home with me!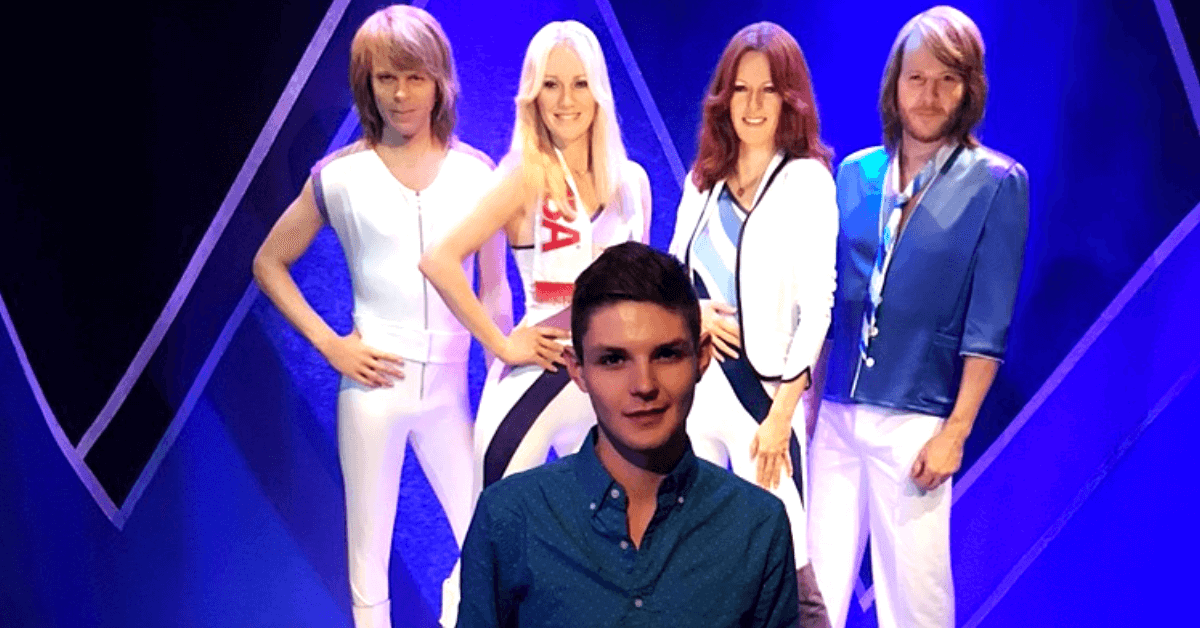 How can I resist you? ABBA is the most iconic music out there, with tracks taking the gay and straight worlds by storm every day.
The ABBA museum is a tribute to everything ABBA. Get lost in the world of Mamma Mia, sing your heart out on stage with some ABBA karaoke, or sit by the phone that the members of ABBA call to talk to museum attendees. 
Don't forget to stop by the PopHouse restaurant by the entrance to the museum for some Swedish meatballs that will satisfy any craving. 
Take The Djurgården Ferry to Skeppschlomen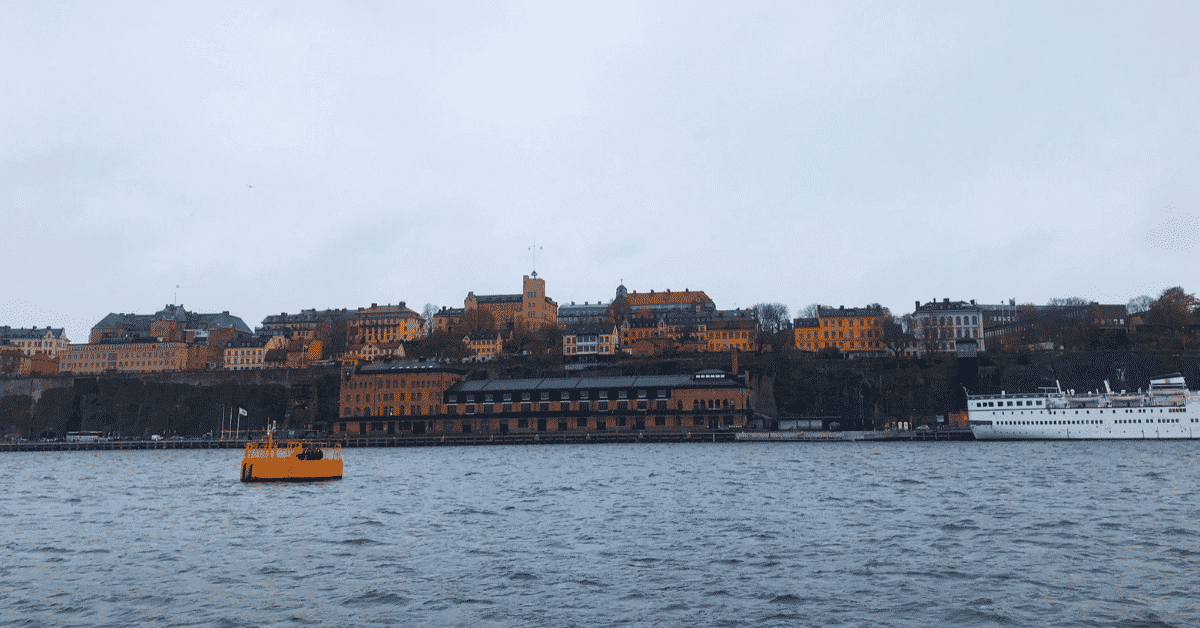 This green island is the perfect escape from the rest of the bustling city of Stockholm. Hop on the ferry from Gamla Stan and explore the many hiking trails and lush greenery around the island. 
Located on the island is Hotel Skeppsholmen, a beautiful boutique hotel with unparalleled views. Next to the hotel is the ABBA recording studio. They're actually scheduled to release a few new tracks in the coming weeks, so stay tuned for that! 
While you're on the island, stop for lunch at the trendy restaurant located in Hotel Skeppschlomen. The best Swedish meatballs I had in Stockholm were here!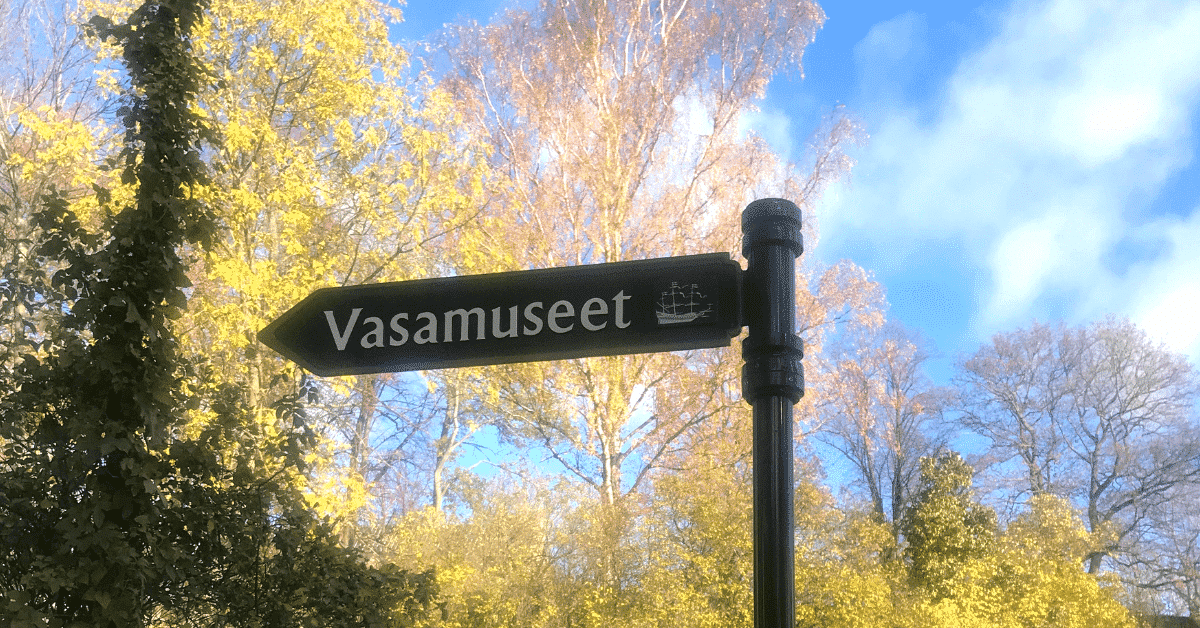 Historical buffs, rejoice. The Vasa Museum is one of the top places in Sweden to experience the rich history found in the country. 
When you walk into the Vasa Museum, you will stand in awe as you see the world famous Vasa Ship in all its glory. 
The ship was on its maiden voyage, barely making it out of the harbor before capsizing and killing 30 people. The ship was constructed lopsided and narrow, rendering it unable to stand up to the winds. 
The ship itself is a work of art, with wooden carvings and statues etching the rich history of 17th century Sweden into its mast. Make sure you have your camera handy! 
Medieval streets, immaculate green space, and a rainbow of attractions for travelers from all walks of life? Traveling to Stockholm sounds like a dream. Just remember to dig a bit deeper past the typical attractions, spend money on food and drink smartly, and enjoy the entertainment and attractions found throughout the city. And don't forget to bring along this handy Stockholm travel guide either.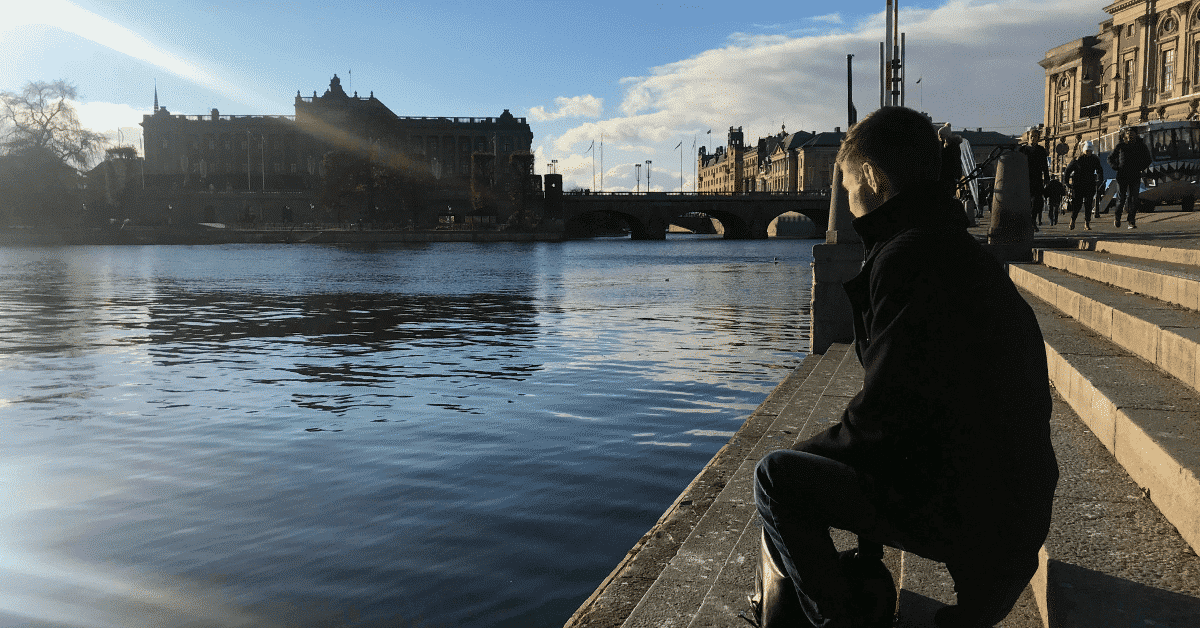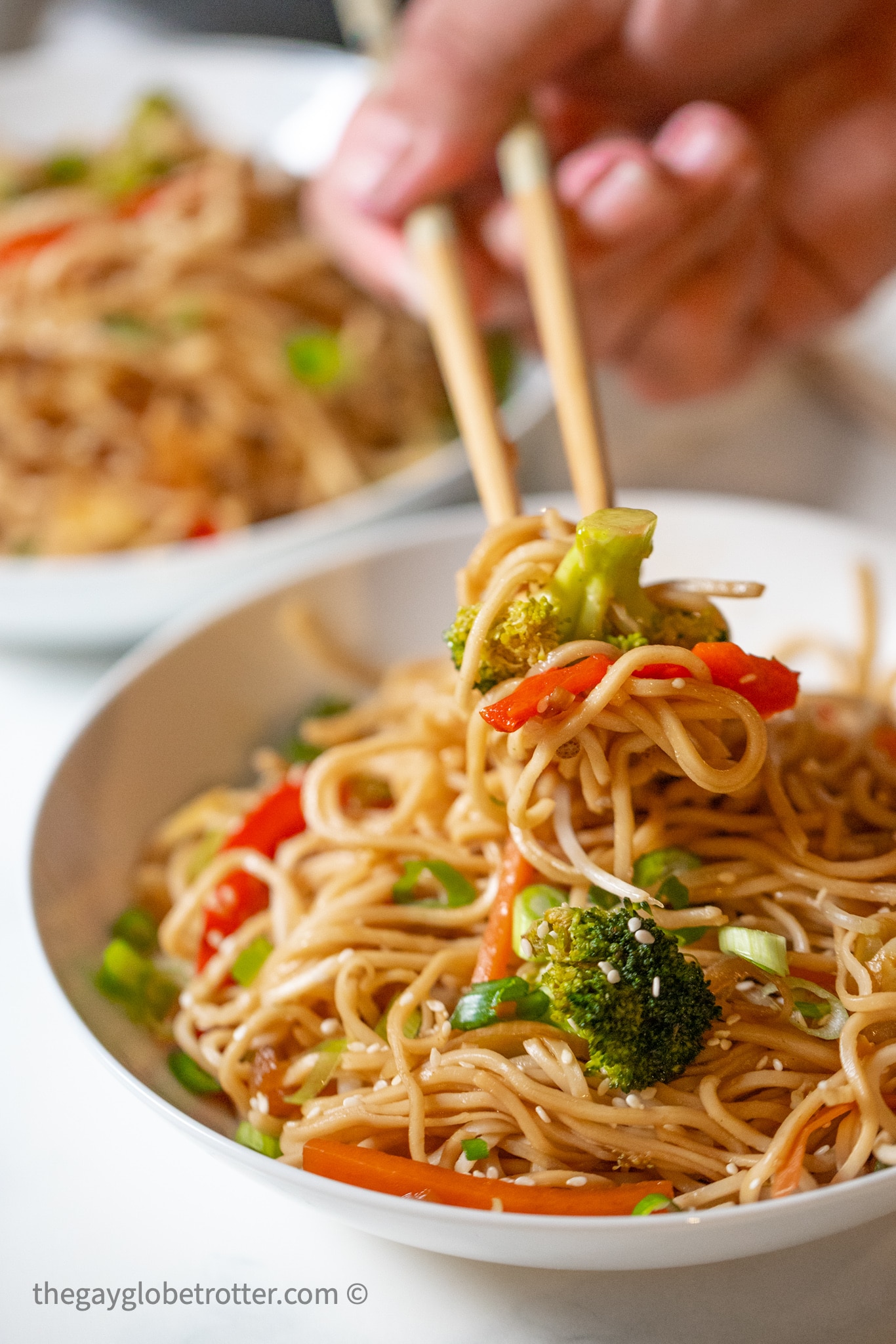 Vegetable lo mein is the perfect meal to clean out the fridge, and perfect for a last minute weeknight dinner.
Read More »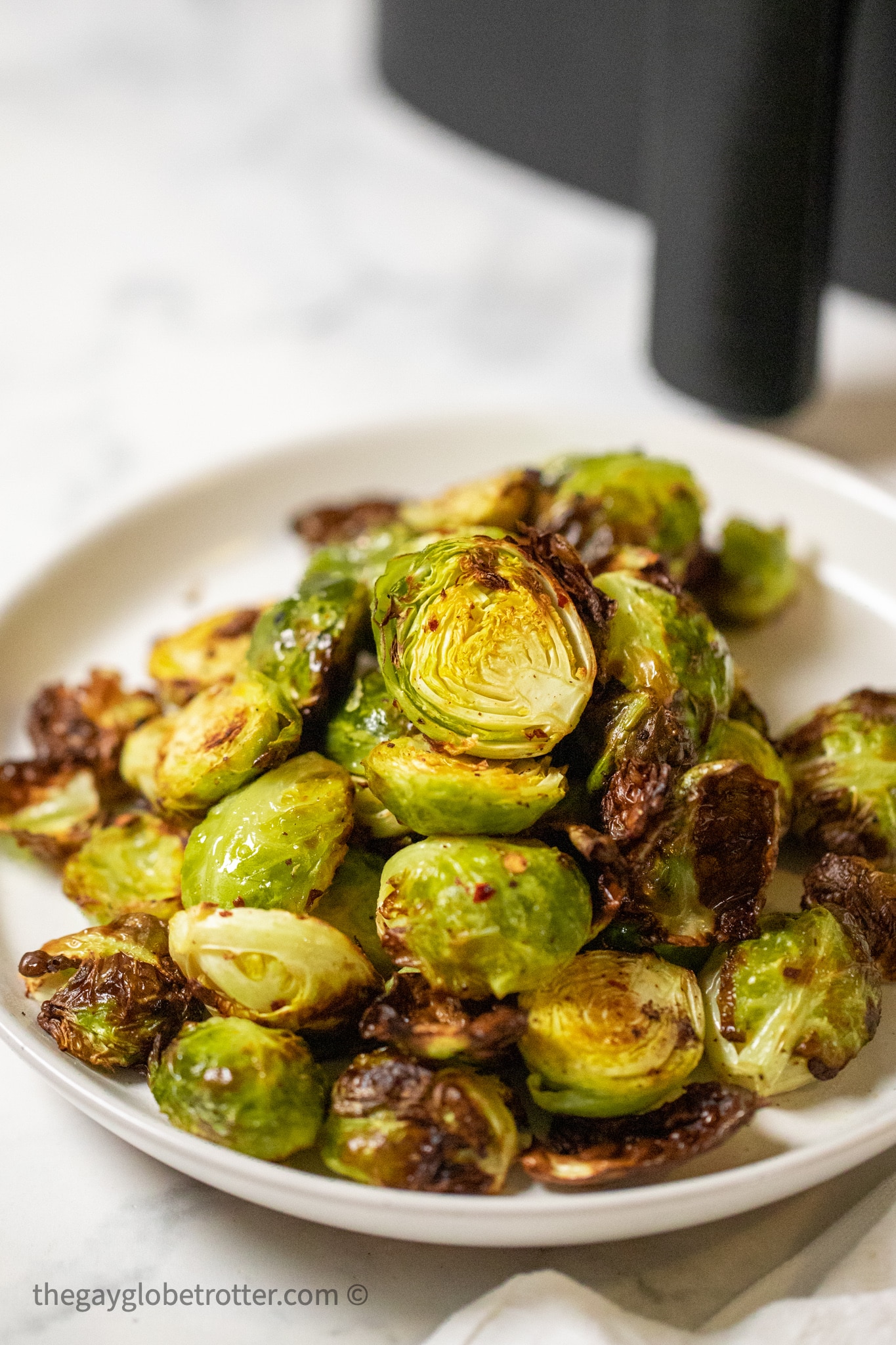 Air fryer brussels sprouts are a simple and flavorful side dish that even the pickiest of eaters will love.
Read More »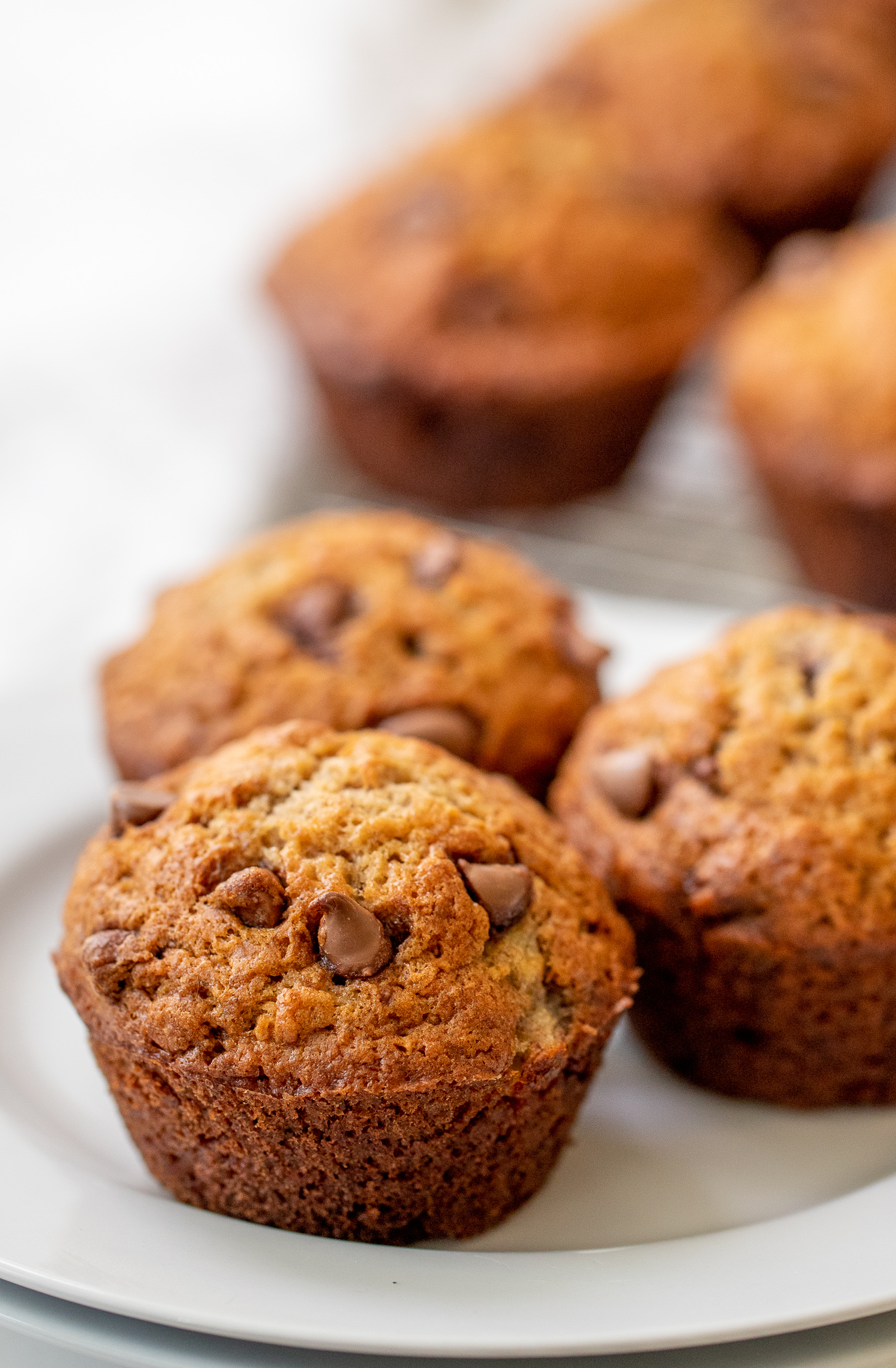 These moist, light, and fluffy banana chocolate chip muffins couldn't be easier. The perfect way to use up over ripe bananas!
Read More »
I would love it if you pinned this to your Europe travel board!