Are you looking for a complete New York travel guide with all the insider information? The Big Apple is a star-studded destination that doesn't have to burn holes in your pocket.
You can eat some of the best food in the world, see Broadway shows, and killer views from just about anywhere in the city while remaining within your budget. New York is definitely one of the best cities in the USA!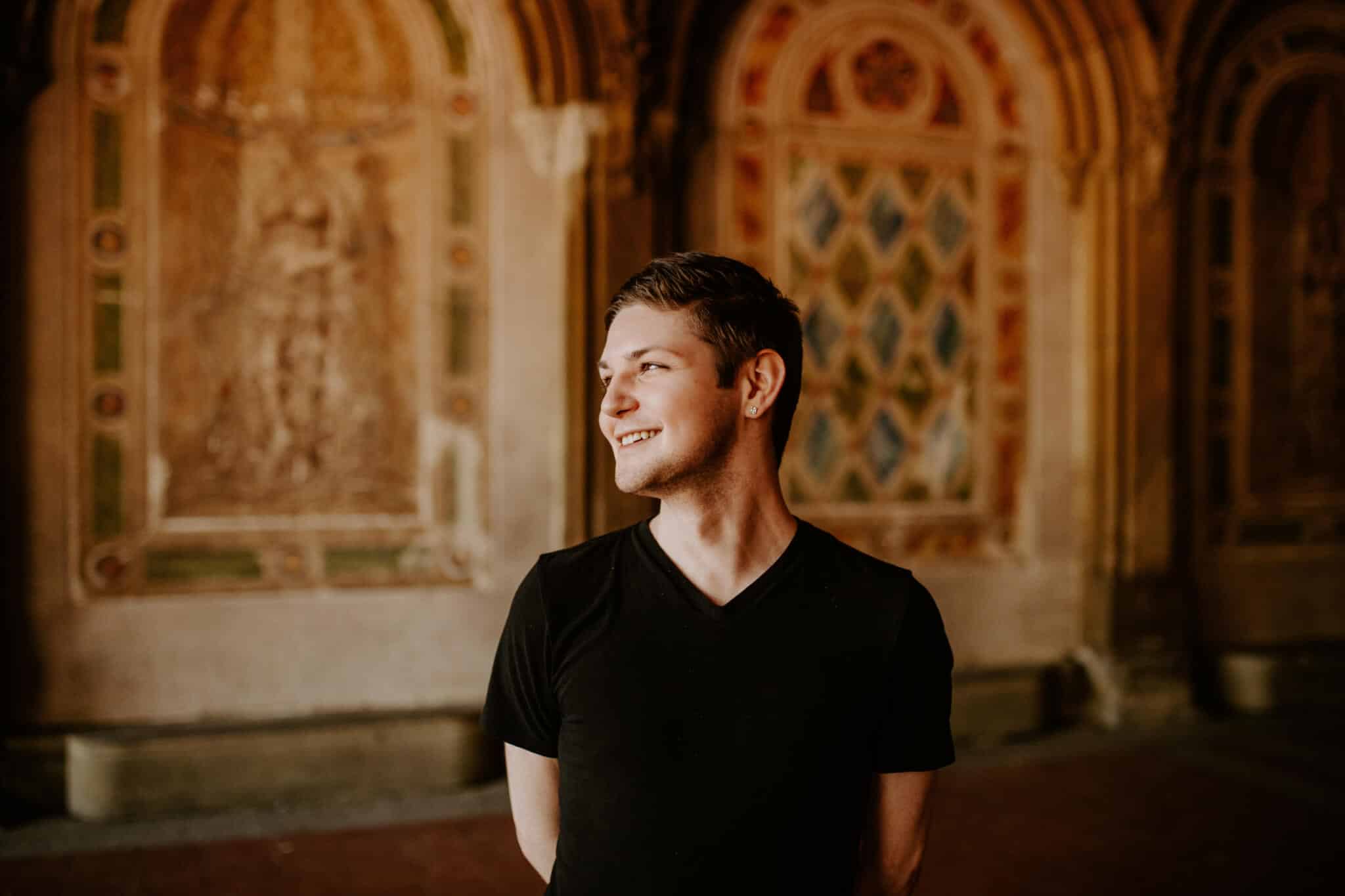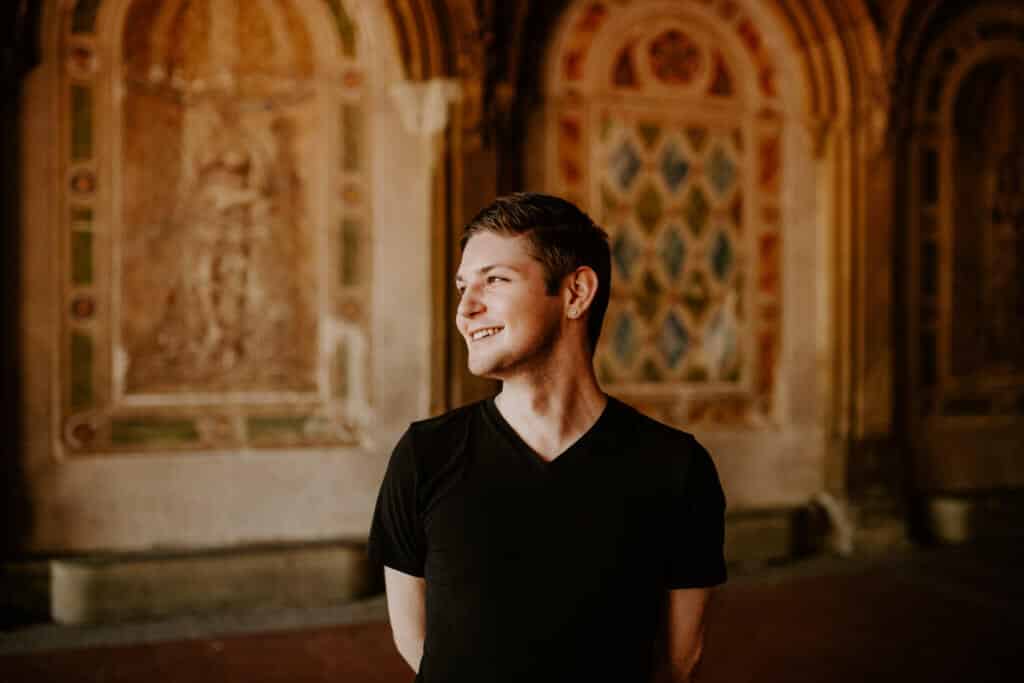 New York City is the ultimate location for travelers around the world. Not only is it at the epicenter of counterculture and LGBTQ culture, it has something for everyone.
You can see world-class institutions for free and enjoy a multi-ethnic community that continues to transform the face of the city.
Let's have a look at all the things to do in New York City.
The photos in this post were so generously taken by my wonderfully talented friend Matthew Schueller during our recent time in New York City. Make sure you check out his travel blog and Instagram for more amazing travel shots!
When Should I Visit?
New York City is a location made for year-round visitation. Whether it is summer or winter, you never run out of things to do in New York City.
Central Park is stunning throughout the year—whether it is blanketed by snow or by flowers. Every season offers up a new flavor of one of America's most vibrant cities, so come whenever you get the chance.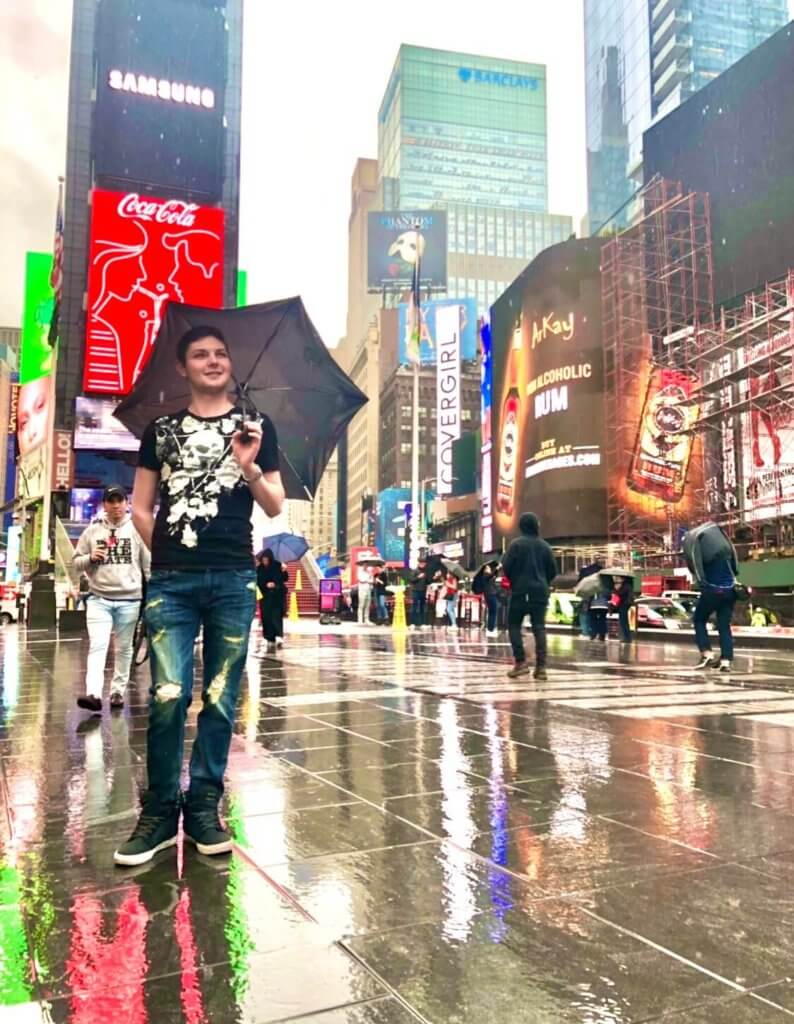 Accommodation Ideas
New York isn't cheap—but you already knew that. The best time to snag discounted rates for the NYC experience is right after the New Year celebrations or during the summer.
New York City has thousands of lodgings available. Hostels, budget hotels, bed and breakfasts, Airbnbs, vacation homes and apartments, and even 5-star hotels like the Plaza Hotel that are world renowned.
One night in a 4-6 dorm room can start around $30. Private rooms are typically $80-100 a night. If you find something cheaper, keep in mind that you get what you pay for. Most hostels offer kitchen space, free towels, and free WiFi. Sometimes you can find budget hotel rooms on sale for around $70 a night, but that is rare.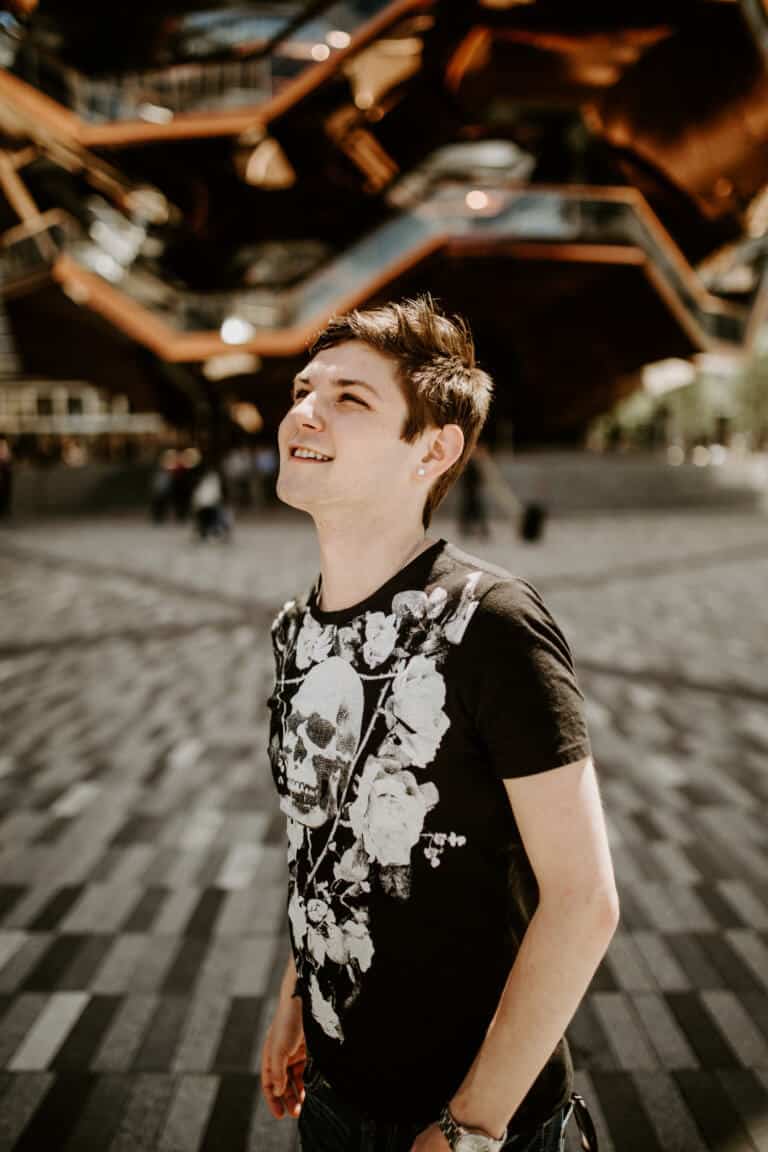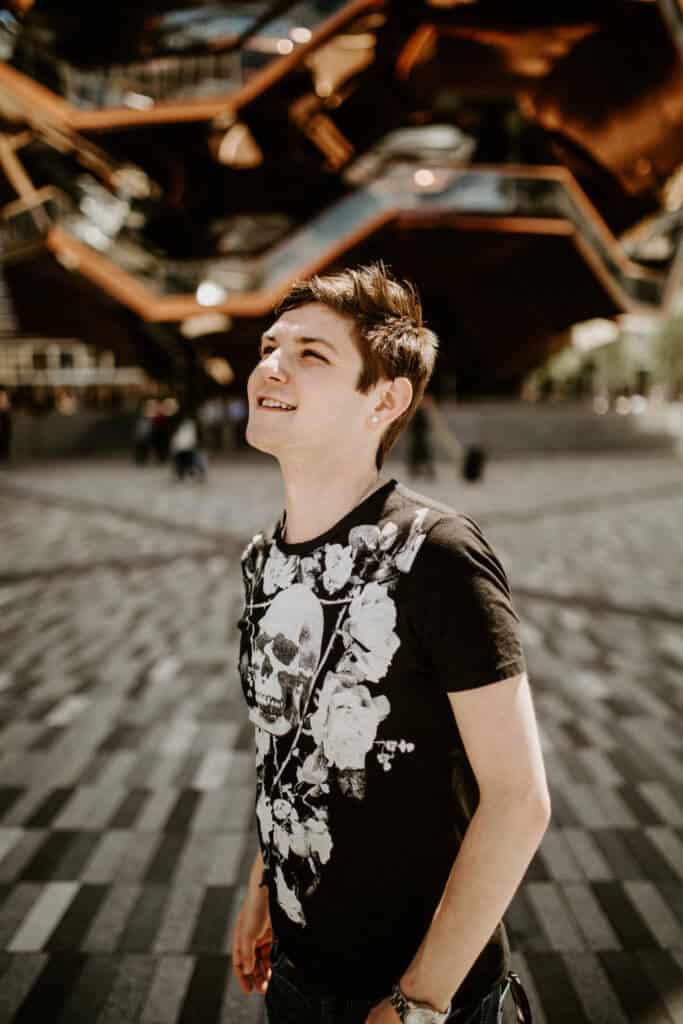 Budgeting for New York City
As mentioned above, NYC is infamous for drilling holes into your bank account. If you're not prepared, that is. There are dozens of free and discounted attractions in NYC that can be paired with a budget hostel or hotel to help you save a lot of money.
You can visit places like the American Museum of Natural History, the New York Public Library, Museum of the City of New York, El Museo del Barrio, and the Houdini Museum for absolutely free. Other museums have free days, like the MoMA, which offers Free Fridays.
Some seasonal options include the Summerstage event that has free concerts, do free yoga in Prospect Park, visit for Shakespeare in the Park, or go ice-skating for free in the winter.
Really, there is so much to do for not out of pocket cost that as long as you're smart about how much you're spending at the clubs and bars, you won't put a hurting on your budget.
What is really going to cost you is food and drink. Even for mid-range meals, you can expect to pay around $20. Street food and groceries are going to help you save money, so go to the kebab and sandwich shops or grab slices of pizza for less than $5.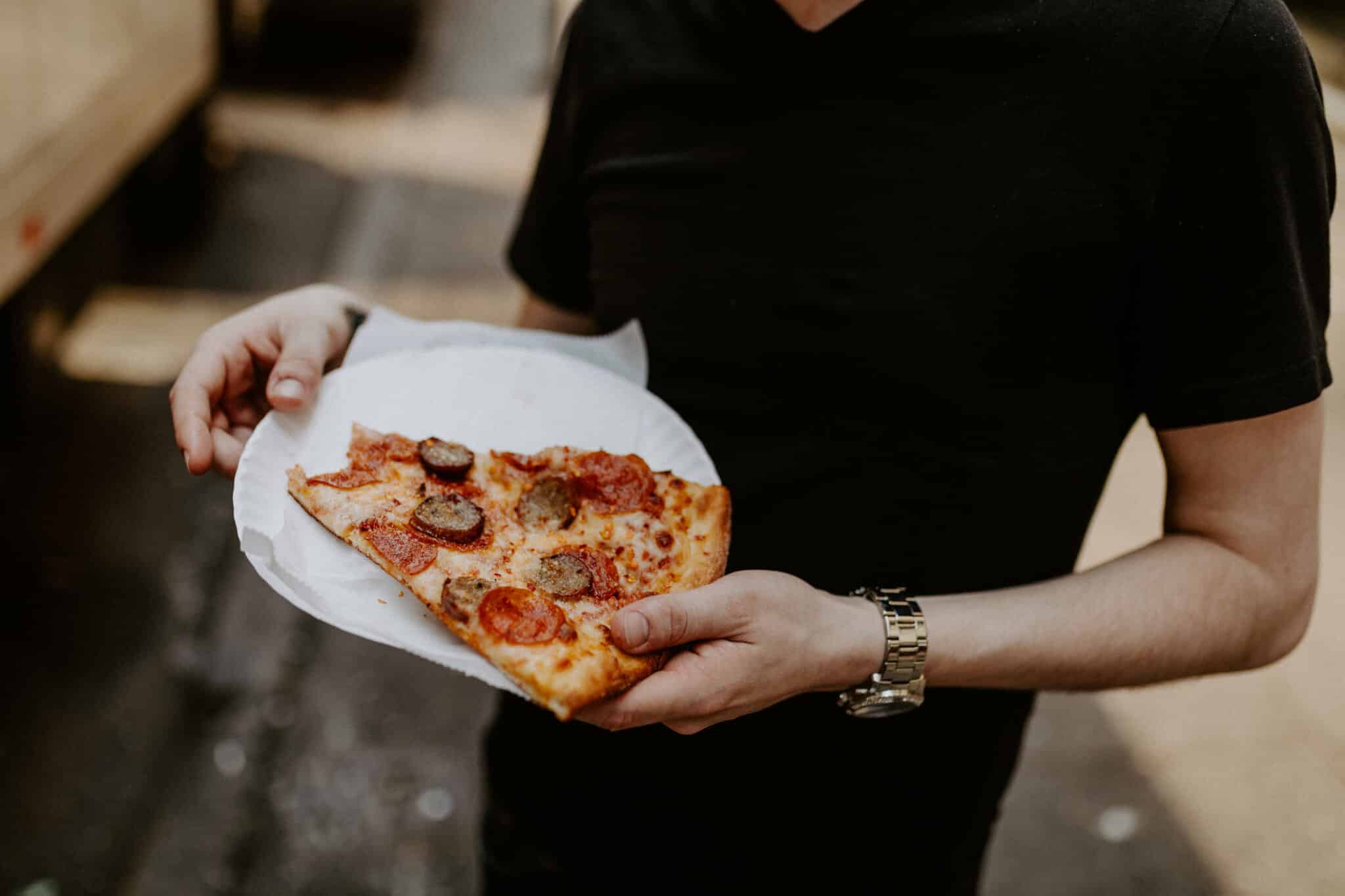 What Should I Eat?
No New York travel guide would be complete without a recommendation about what and where to eat. After all, NYC is a place where food from all over the globe can be sampled at every corner. Are you craving high-end dining? A cafe experience? Creamy cheesecake (try Eileen's Special Cheesecake or Junior's iconic cheesecake)? Sushi? Korean? Middle Eastern?
It doesn't even matter if you have dietary restrictions! There are even vegetarian/vegan supermarkets, organic grocers, and gluten-free bakeries throughout the city.
You will not be left hungry.
If there is one must-have meal, it's pizza. New Yorkers are adamant that their pizza is the best in the world. I'll be discussing some of the famous locations later on in this guide, so for right now, put it into your itinerary that pizza is mandatory!
Really, though, there are so many pizza places in NYC that you will start to wonder why they don't call the city, "The Big Pizza" or "The Big Cheesy."
The 5 Boroughs
The boroughs of New York City—Manhattan, Brooklyn, Bronx, Queens, and Staten Island—have a long history, each vivid and complex; and each borough has something befitting a New York travel guide. Before 1898, the counties that the boroughs are part of were just one, but then New York expanded.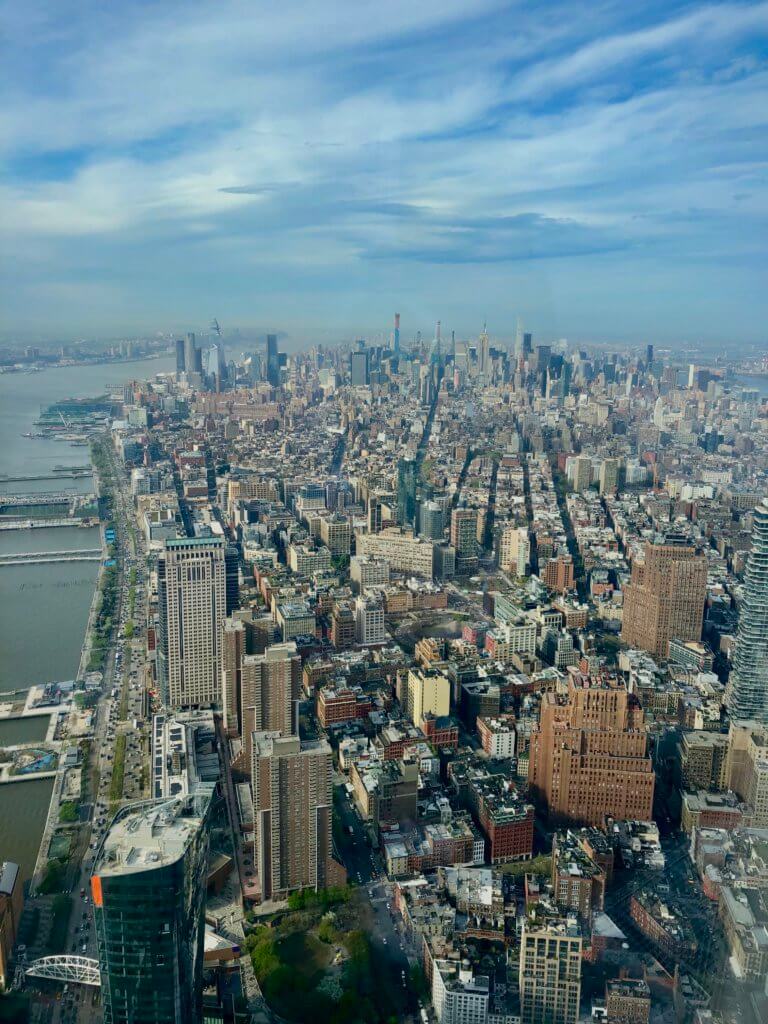 Manhattan
NYC's most famous borough. Manhattan consists of Lower Manhattan, Midtown, Upper Manhattan (including Upper East and West Side), Harlem, and Washington Heights. Usually, when people say that they are going to New York City, they mean Manhattan. In this place, you will find over 90-percent of the must-see attractions, including the Empire State Building, the Stonewall Monument, the Chrysler Building, Ground Zero, Battery Park, Times Square, MoMA, and more.
Brooklyn
This borough is to the east of Manhattan, separated by the East River, and is the second most popular district in NYC. Aside from crossing the Brooklyn Bridge on foot, you can visit Prospect Park and the Brooklyn Museum of Art. If you are looking for an amusement park and beach, you might be interested in the perpetually popular Coney Island.
Queens
The largest and most rapidly developing borough is Queens. With more than 150 represented cultures, it's an ethnic hotbed full of evolution and art. Queens is also known as the cradle of Jazz. You can visit places like MoMA PS1, the American Museum of the Moving Image, and the oldest house in Queens, the Bowne House, which was built in 1661.
The Bronx
Once, the Bronx was known solely for gang activity. Now, the county has turned itself around to become a hugely popular place to both live and visit. Head to the Bronx to visit the largest metropolitan zoo in the United States, the Bronx Zoo, as well as the famous Yankee Stadium and the New York Botanical Garden.
Staten Island
Located at the southernmost part of New York City is Staten Island, a lesser-known borough with plenty of hidden gems. Because it is the least populated area of NYC, you might think there is not a lot to do. That said, no trip is complete without a glimpse into the past at Historic Richmond Town and Fort Wadsworth, a 17th century Dutch fort. The best part? Riding the Staten Island ferry is 100% free!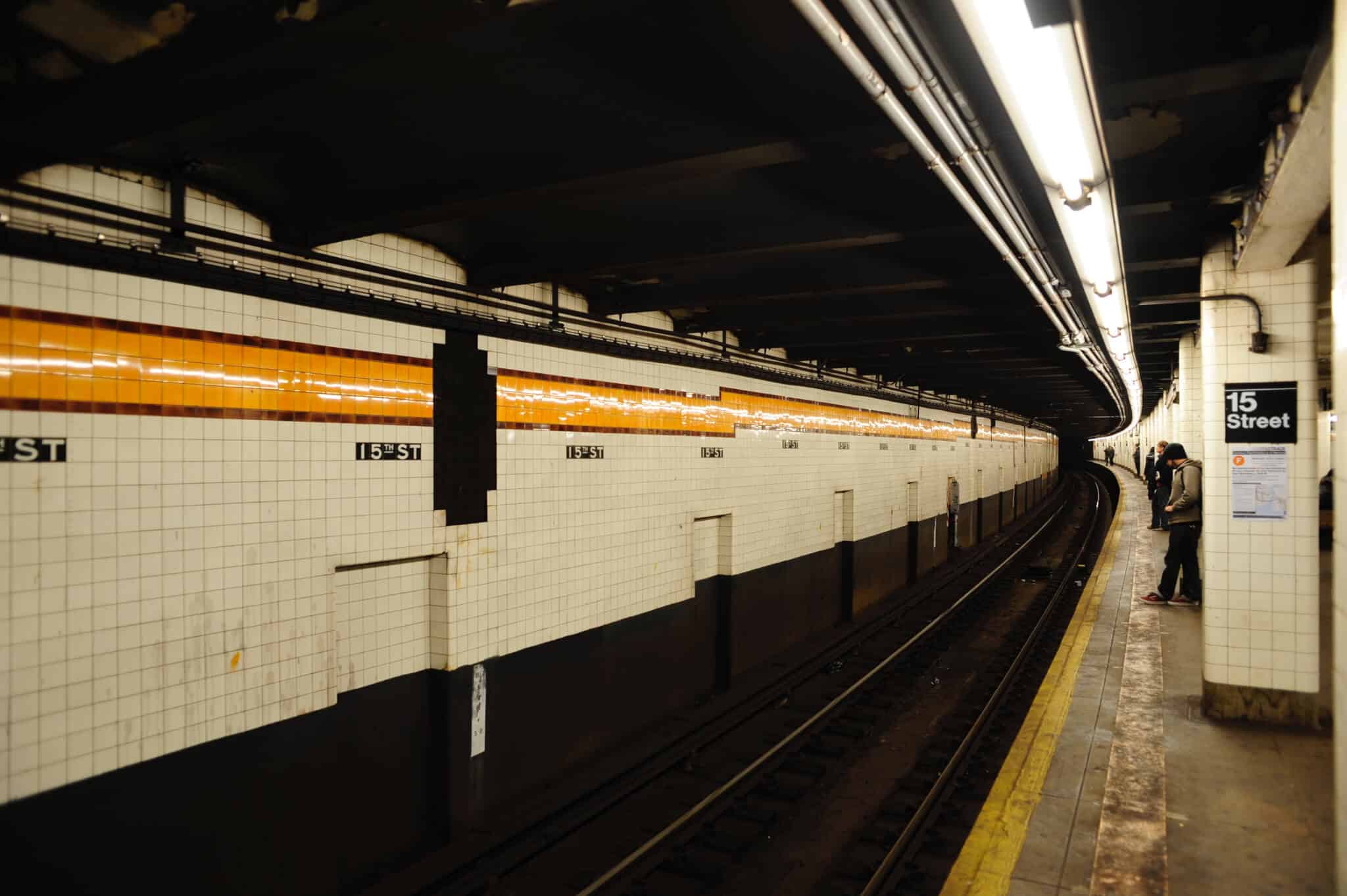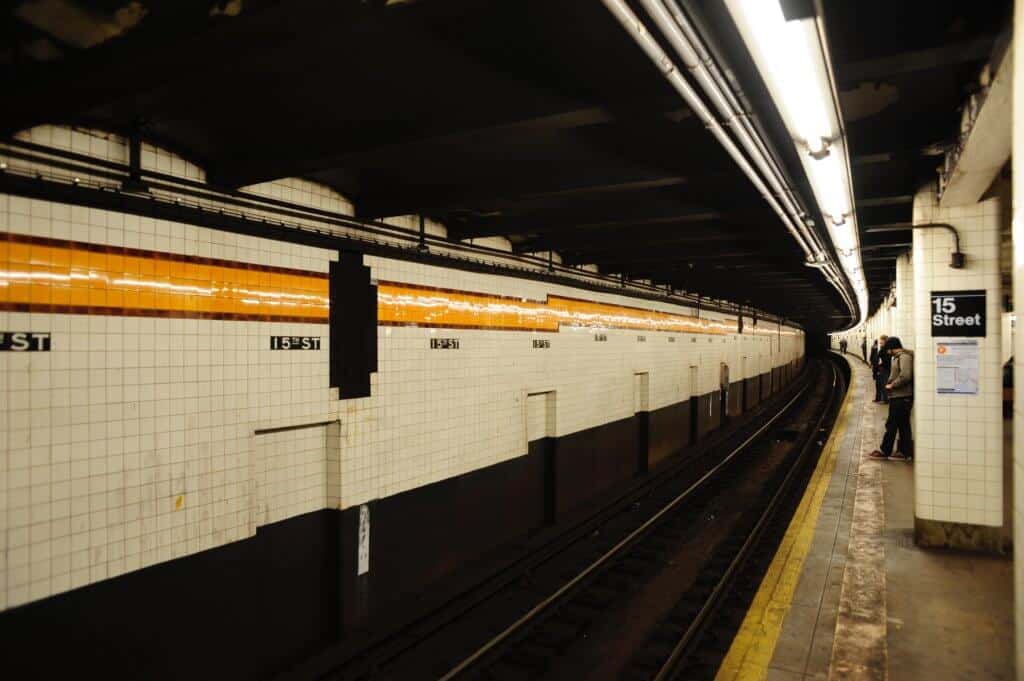 Tips For Taking The Subway
If you are new to NYC subways, don't worry. The metropolitan area has over 650 miles of subway tracks and one of the largest bus fleets in America, making it crazy-easy to get around the town. A single ride MetroCard is good for every subway and bus route, including access out of state for about $2.75 per ticket. If you want to get a seven-day unlimited ride card, it costs $31.
You can also get the free TRANSIT app for iPhone, iPad, and Android. It's the official NYC Transportation Department app for the MTA and shows subways, buses, and even nearby Uber cars. Citymapper is another good option.
Things To Do In New York City
1. Central Park
Central Park covers an insane 150 square blocks of space. Even when you think you have seen it all, you stumble upon some place that you have never seen before. During the summer season, Central Park is home to Shakespeare in the Park, a free theater event, as well as buskers and other performances that are au gratis.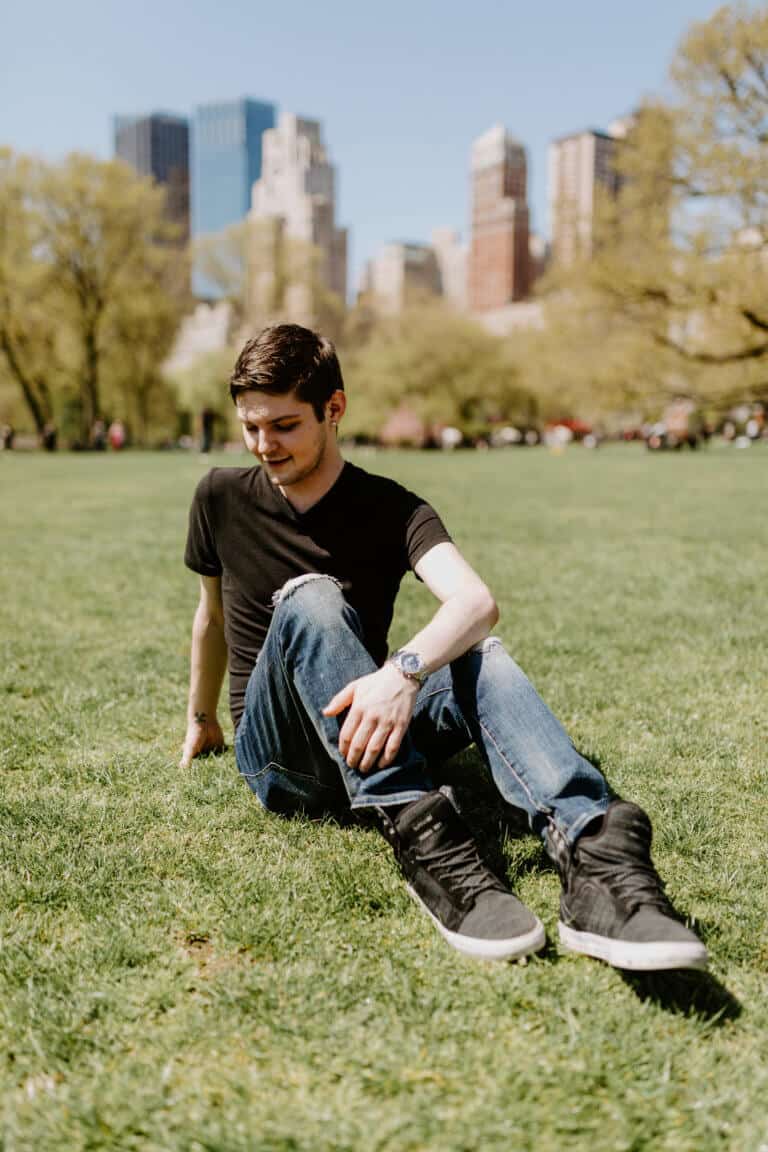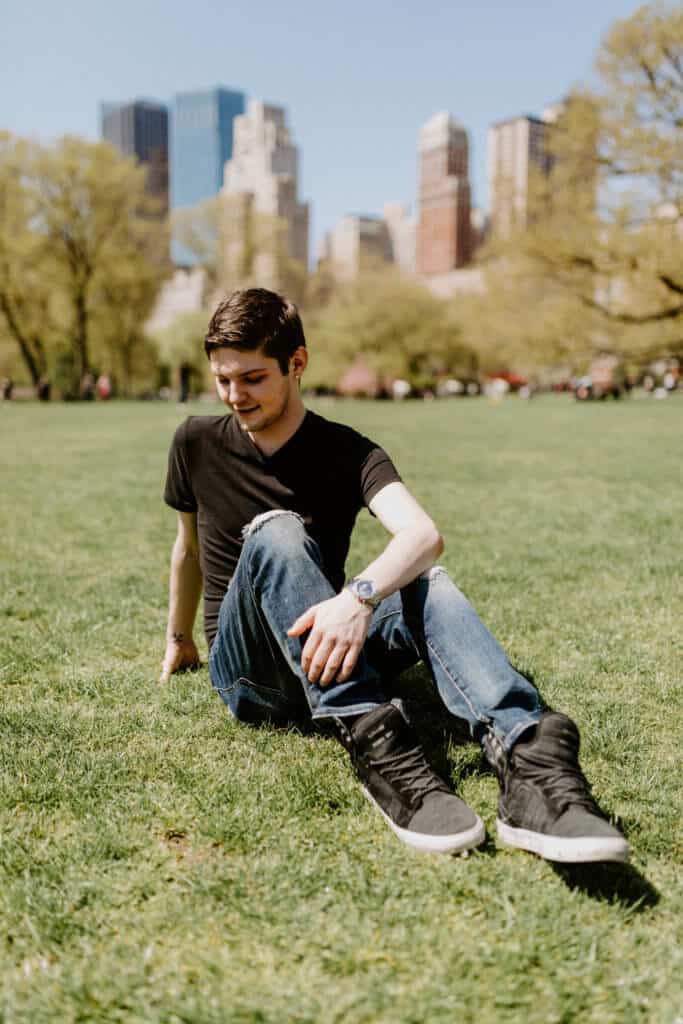 Throughout the spring and early fall, you can even find free tours on Saturdays at 11 am pertaining to the park. Of course, you don't need a guide to see the best of Central Park.
Whether you have children in tow or just traveling through NYC alone, here are some of the key points of interest:
The 11-foot tall Alice in Wonderland statue
The angelic Bethesda Fountain
Conservatory Garden—6 acres of seasonal flora
Loeb Boathouse, where you can rent a boat, gondola, or bike
Wollman Memorial Rink for wintertime activities
Strawberry Fields, named after the John Lennon song and a popular place for picnics.
2. Explore Manhattan
No matter how many times you visit, there is always some new attraction or things to do in New York City. Manhattan is an ever-unfolding map.
Head to the iconic Rockefeller Plaza, home of NBC Studios, shipping, and the go to the Top of the Rock Observation Deck for a birds-eye view. The observation deck is worth every penny.
Nearby, you can visit the stunning St. Patrick's cathedral, gaze into the stained glass stories, and get some respite from the crowds.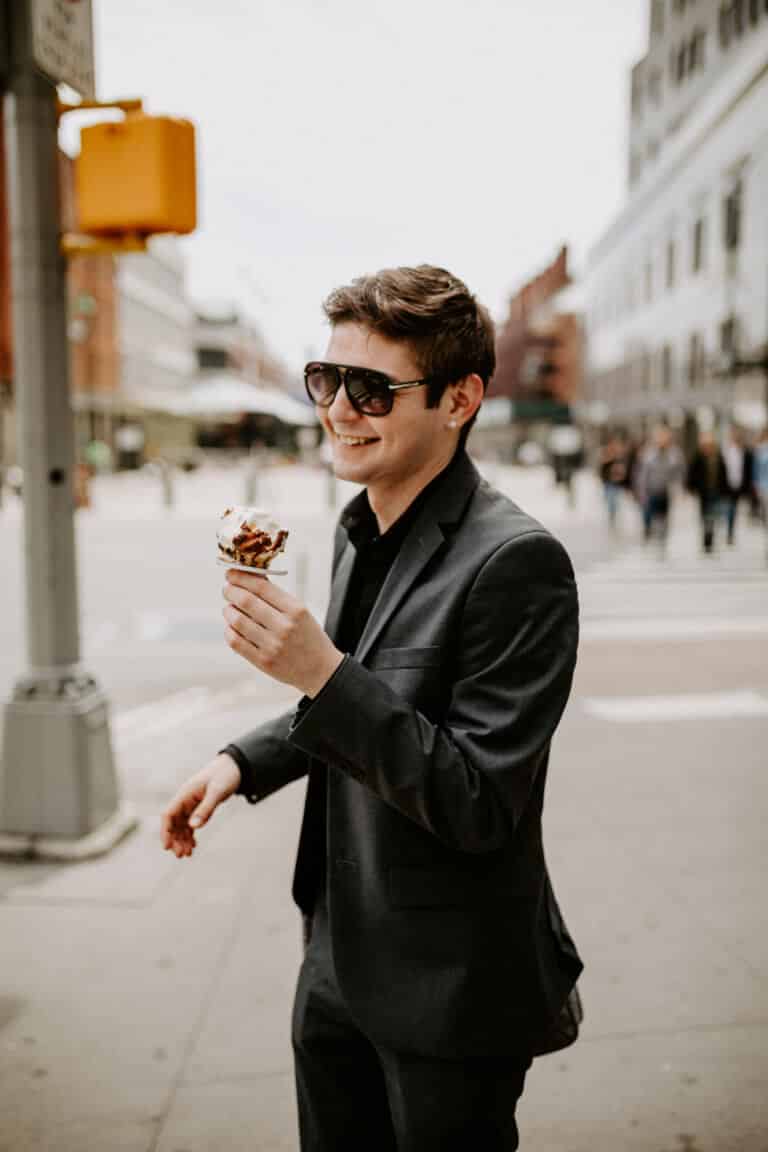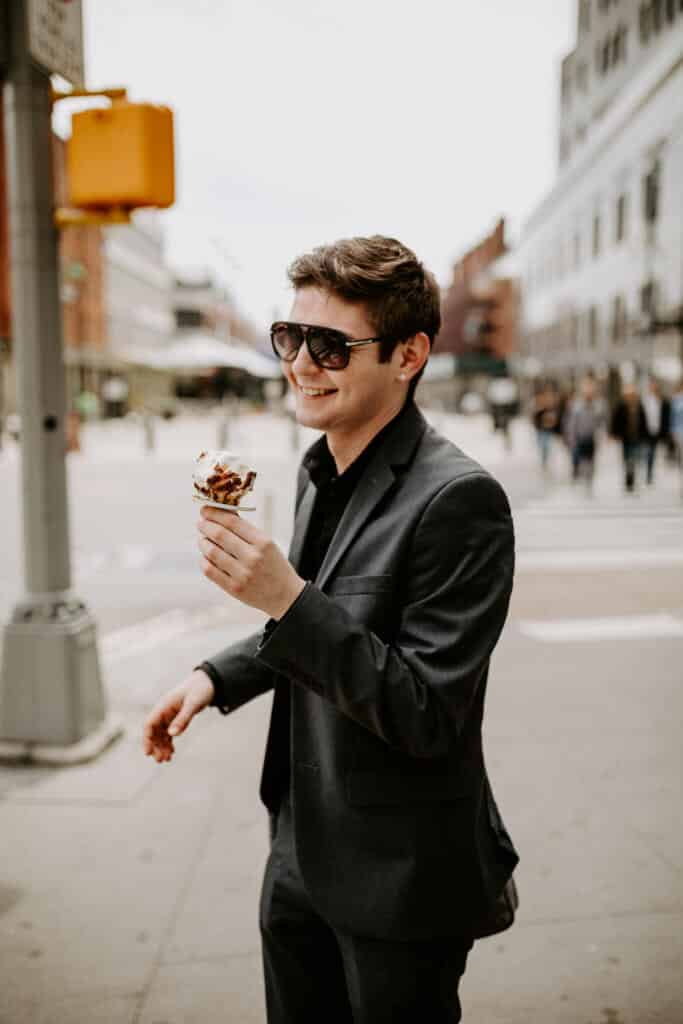 From there, make your way to Times Square for the coveted hustle and bustle and bright lights. Nearby, you will find hundreds of stores, restaurants, and attractions like the M&M store, Hershey store, FAO Schwarz, Broadway, Apollo Theater, Ripley's Believe it or Not, Grand Central Station, and so much more.
Anywhere you go, though, is bound to lead to something amazing. Don't forget Little Italy, Chinatown, and Battery Park.
3. Visit The Fake Friends Fountain
Yes, the ornate fountain from the beginning of Friends. It's hallowed ground right in the middle of Manhattan. Well, maybe not. The Friends Fountain in the middle of Central Park near Terrace Drive looks like the fountain, but it's not.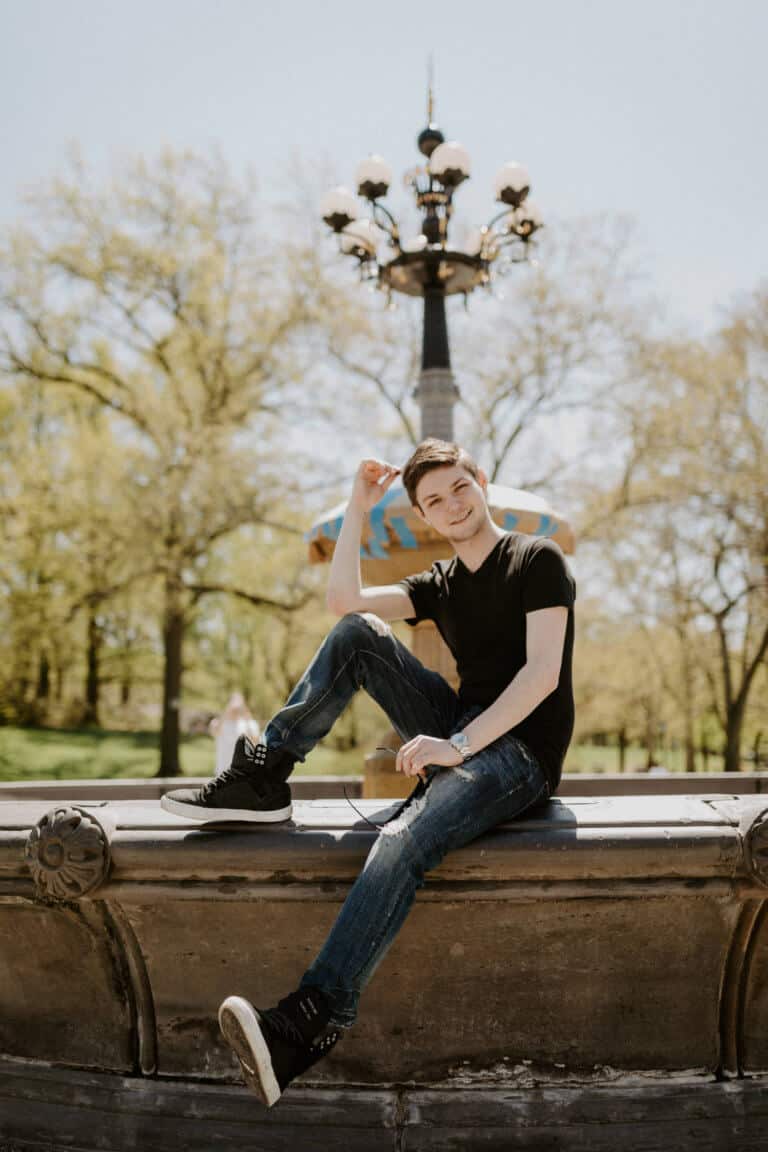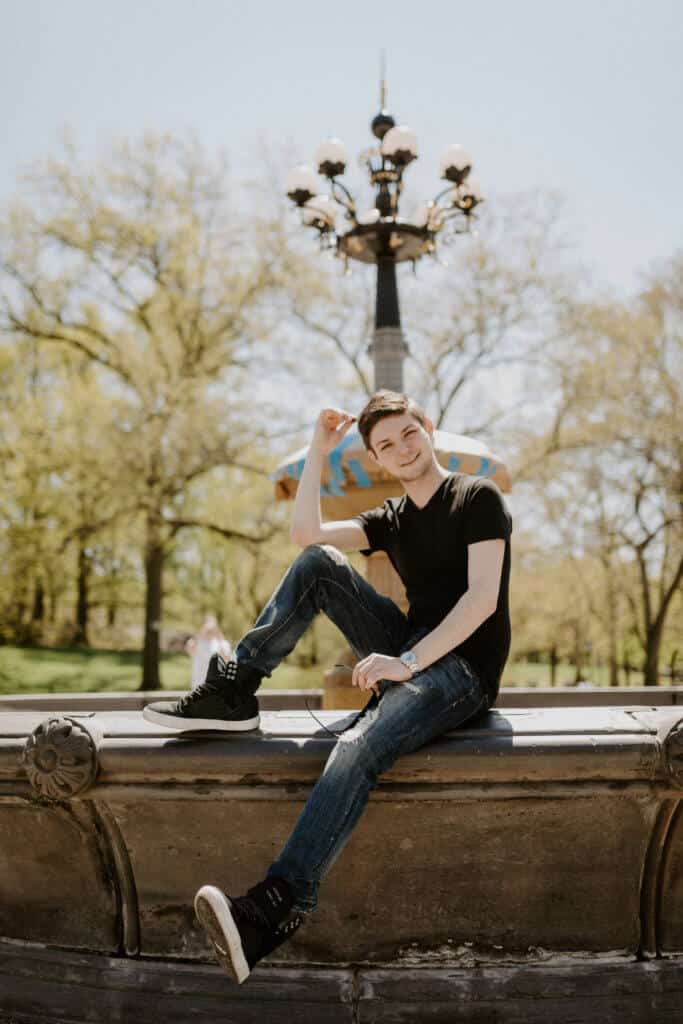 The real fountain is actually located in California. That said, the Friends Fountain, which is actually called the Cherry Hill Fountain, is worth a visit.
The fountain was constructed in the 1860s but had been forgotten for ages until 1998. Since then, it has become a place to take magical pictures and indulge in the ambiance of NYC.
4. Get Some Pizza
As mentioned earlier on, pizza is at the heart of New York culture. Everyone loves pizza. It's cheap, comes with millions of toppings, and can be found from the swanky stretches of Madison Avenue all the way into Koreatown and Chinatown.
Some of the award-winning pizza shops include the legendary Lombardi's that opened in 1905, John's in West Village, Patsy's Pizzeria in East Harlem, and Giuseppina's in South Slope.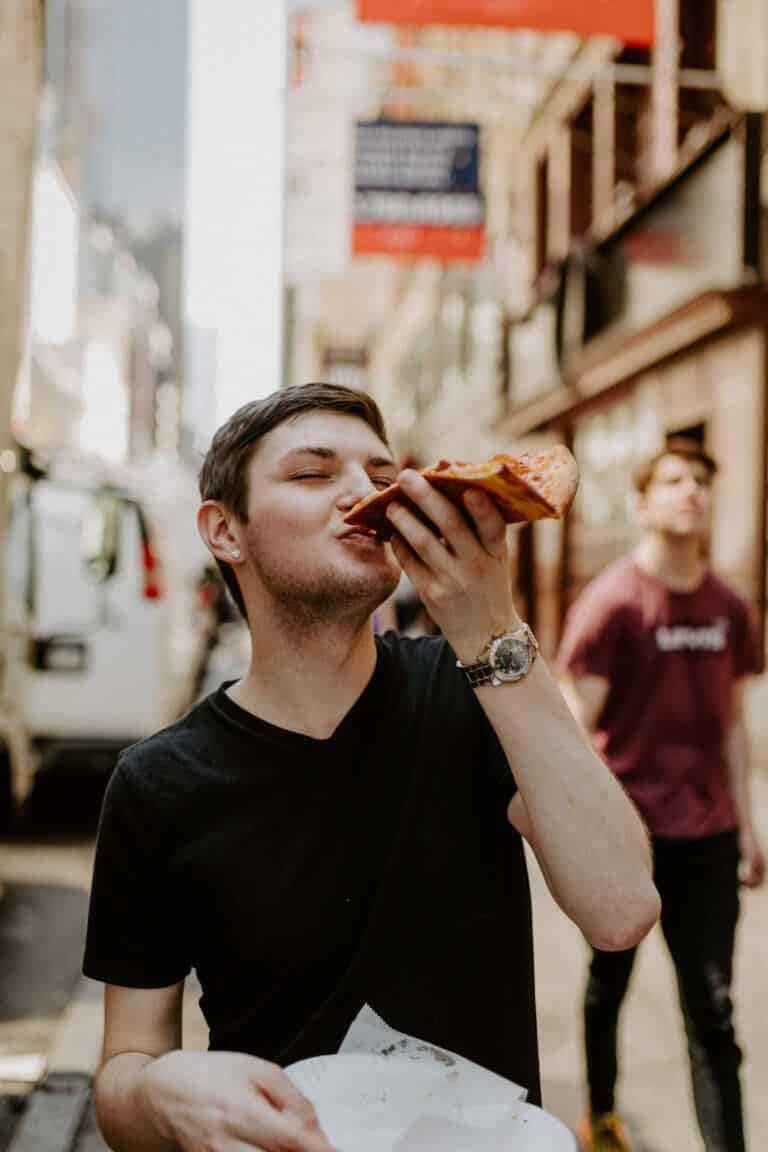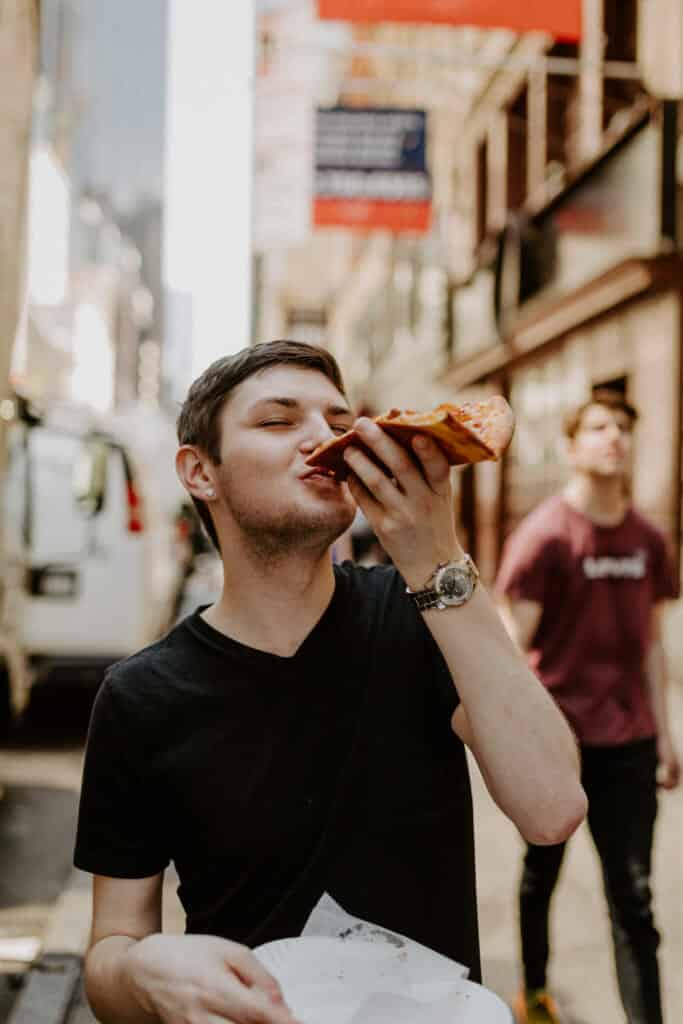 Need vegan NYC pizza? Try Adelina's in Greenpoint.
Want to go beyond the doughy crust and traditional toppings? Motorino in Williamsburg, UWS, and East Village is for you. They have a to-die-for Brussels sprout pizza.
5. See A Broadway Show
You cannot visit Manhattan without seeing a world famous Broadway show. The rainbow of the marquees flashing nonstop, the exquisite interiors of the theaters with their intimate settings, the glitz and glam! Every theater is unique, just like every performance. The best part is that there are shows going on every single day, around the clock.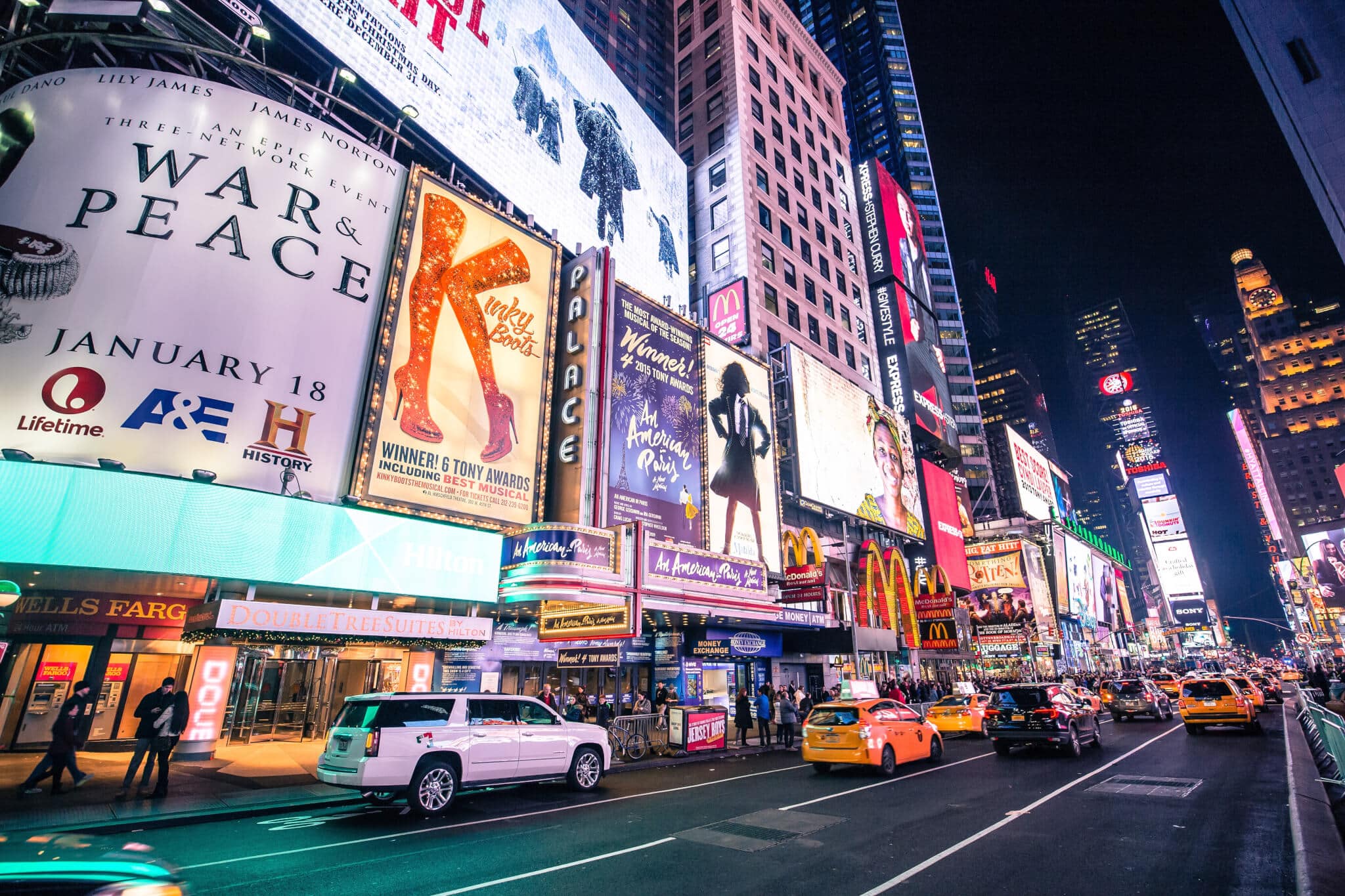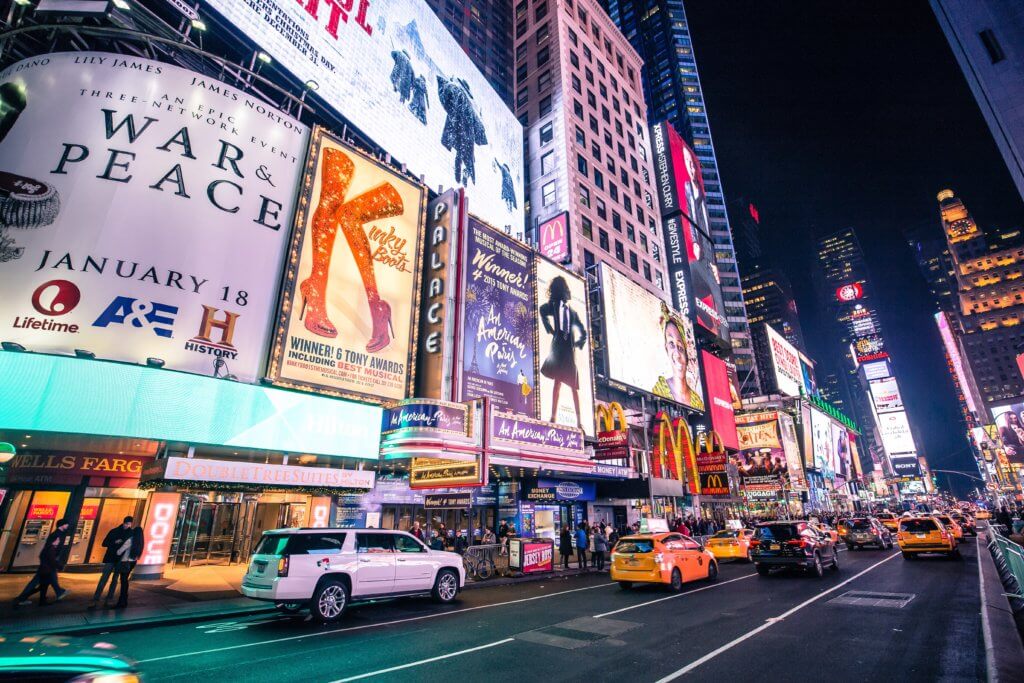 You can catch multiple shows for decent prices, like The Lion King, The Book of Mormon, Chicago on Broadway, Sister Act, and many more. Most of the theaters are clustered together or at least within walking distance of each other.
6. Check Out The Gay Bars
For those of the LGBTQ community, NYC gay bars have always been a place to call home. There are hundreds of dive bars, watering holes, nightclubs, cabarets, and drag parties to fill up your schedule. One of the best neighborhoods for gay bars would be Greenwich Village, which has more LGBTQ spots crammed into a block than anywhere else in Manhattan—but that doesn't mean you won't found rainbow-flag-waving spots elsewhere in the city.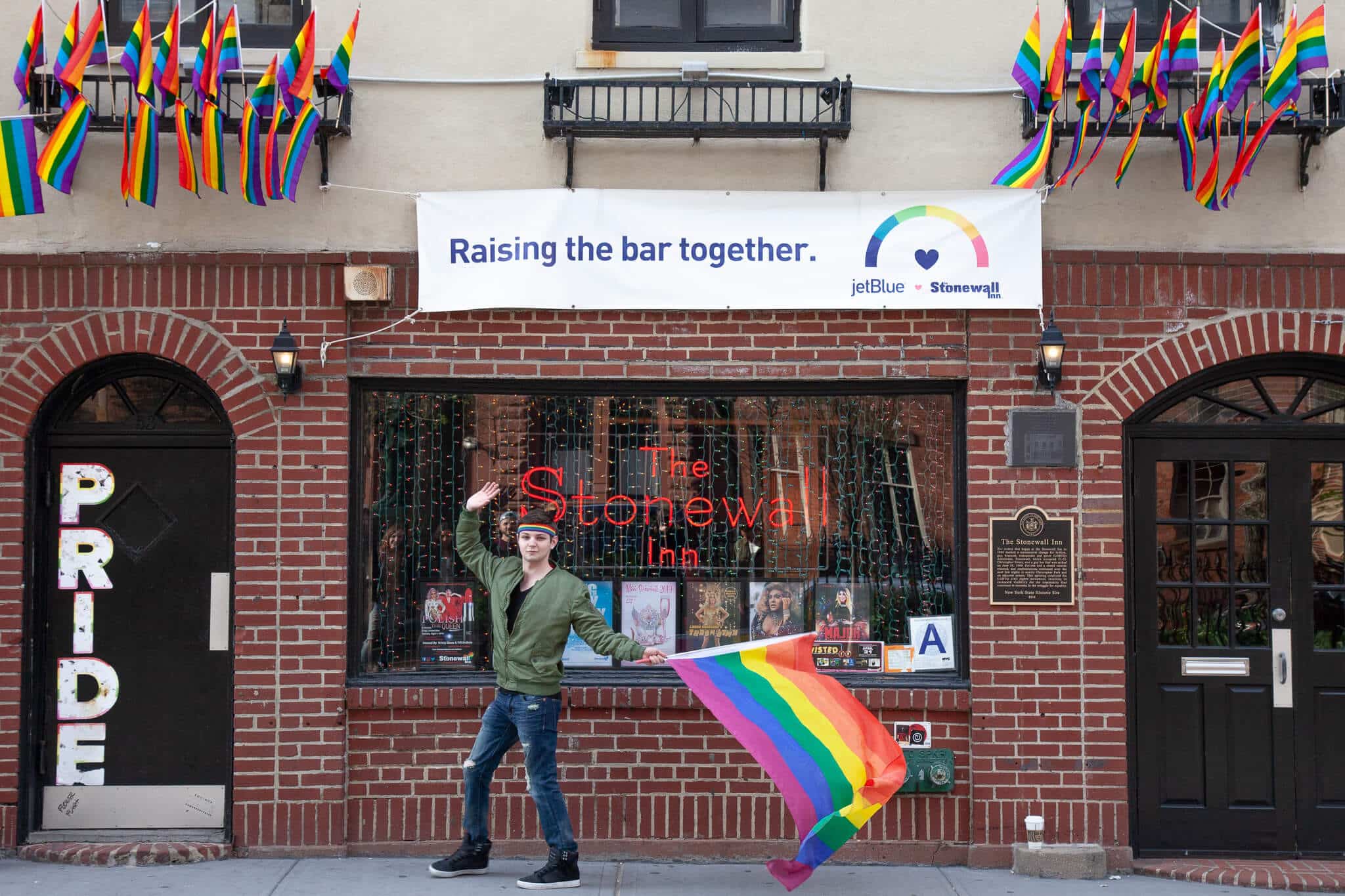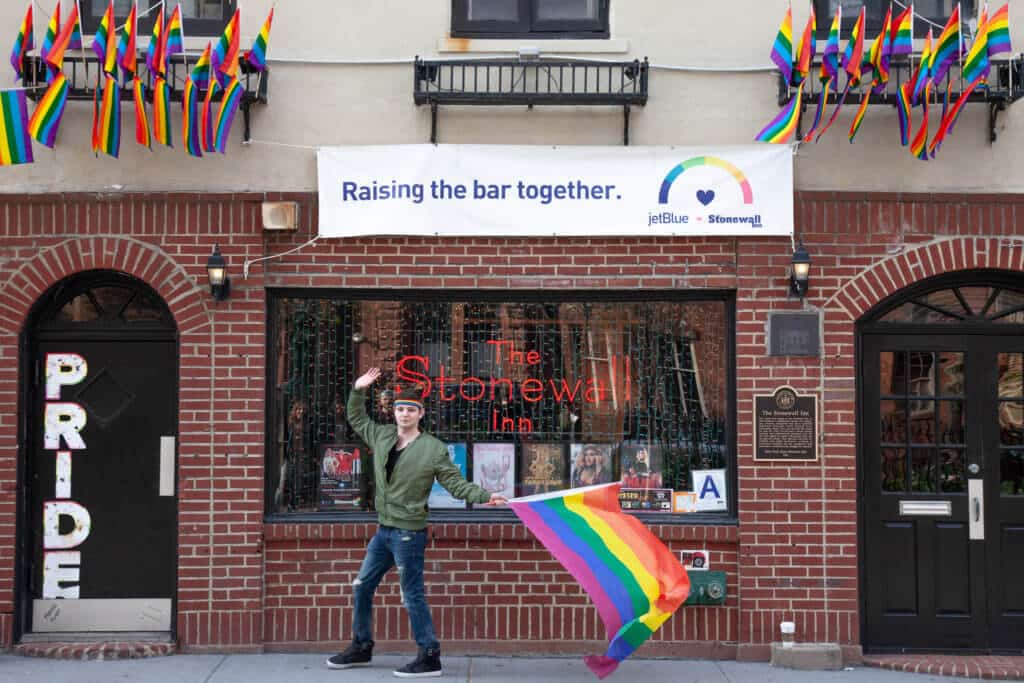 Ladies should head to either Cubbyhole or Henrietta Hudson, both in West Village. Another fantastic queer establishment with a full Mexican kitchen is 3 Dollar Bill. You don't want to miss the birthplace of the gay rights movement, the Stonewall Inn. You can find this famous establishment in West Village. The Friday night Lesbo-a-go-go parties are top notch.
Is Hell's Kitchen more your style? Then go to Vodka Soda/Bottom's Up, a multi-floor establishment that is both quiet and ambient or loud and full of drag. Pick your poison!
7. Peruse The Chelsea Market
The Chelsea Market is where food lovers unite. Located along the Hudson River in an area known as Meatpacking District, the Chelsea Market has been one of the greatest enclosed food halls for over a decade.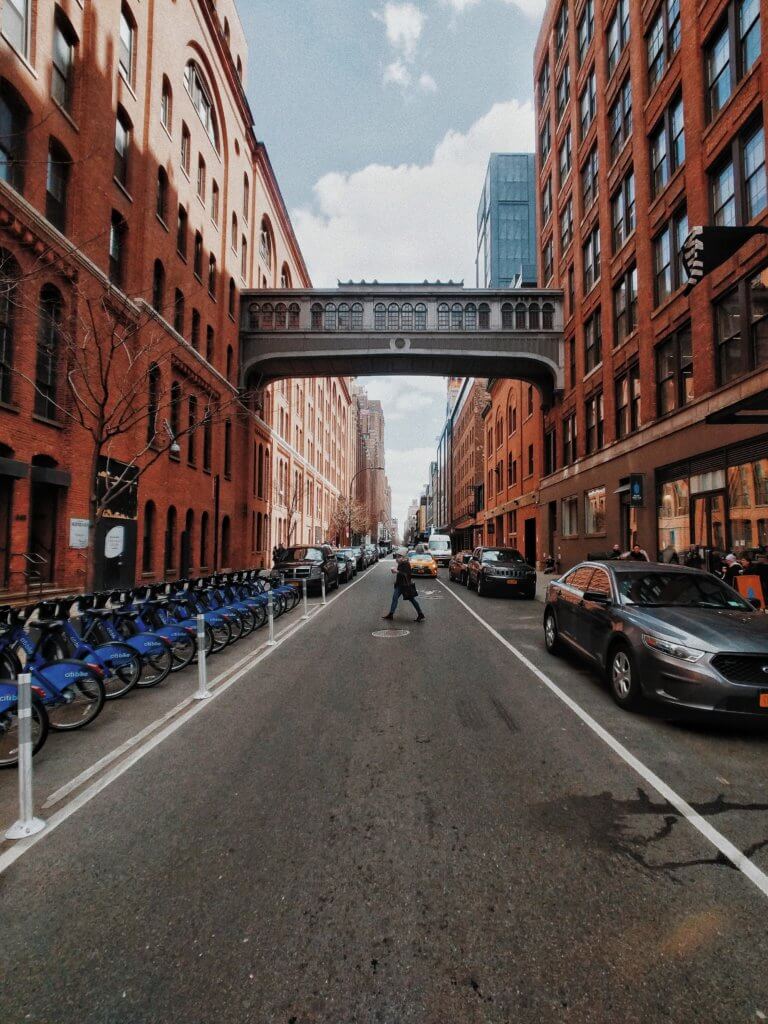 There are over 35 vendors presenting some the world's finest coffee, wine, soups, cheeses, and baked goods. It's a neighborhood market with an international feel.
For those who love history and architecture, the Chelsea Market has plenty of that too. There are even boutiques that sell all kinds of goods.
8. Stop By The Vessel
Better known as "The Shawarma," because of an appearance similar to the cone-shaped meat from the popular street carts, the Vessel is one of the newest attractions to arrive to Manhattan.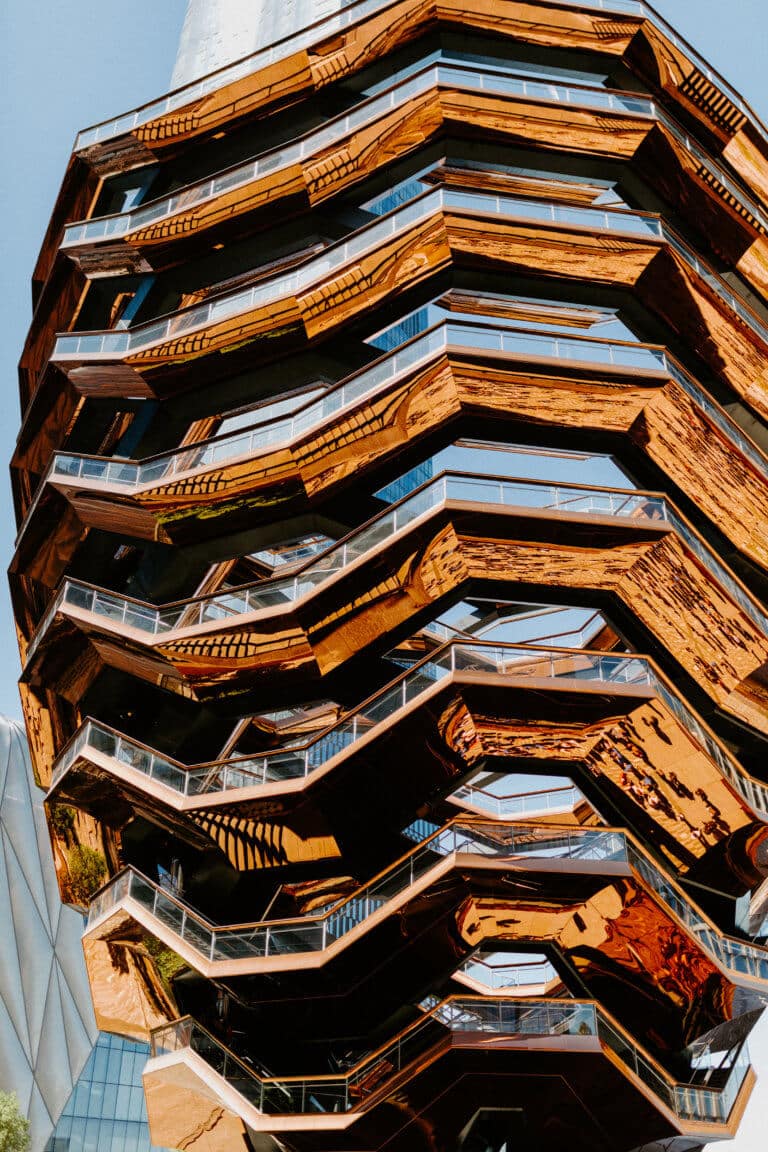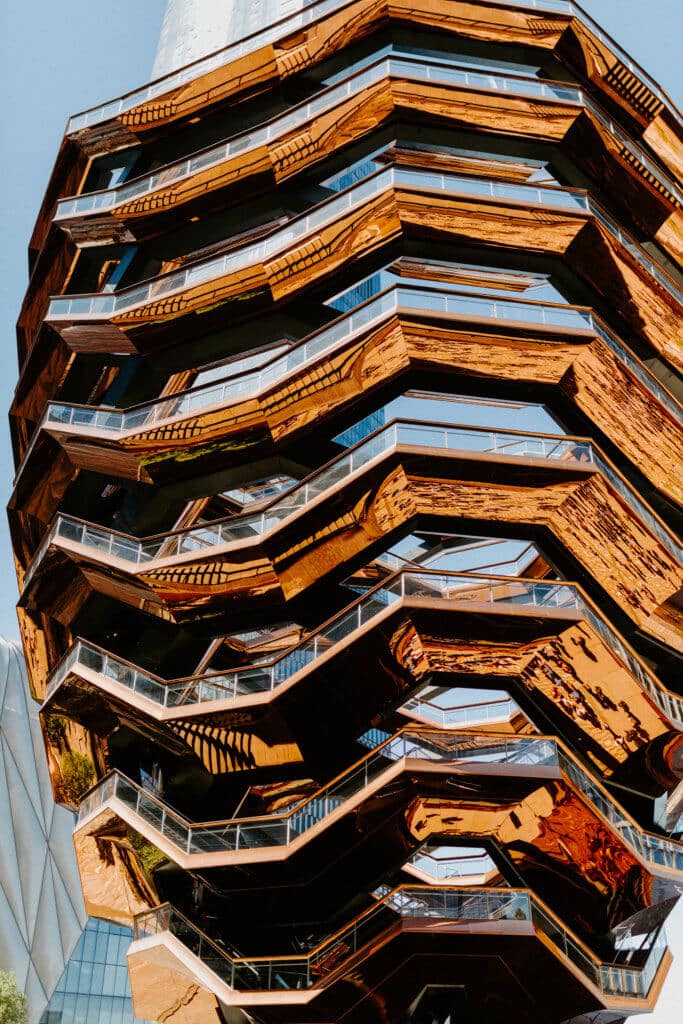 The Vessel was opened on March 15, 2019 and was designed by Thomas Heatherwick, a British designer. You can climb the 154 flights of stairs (with amounts to about 2,500 steps) or use the ramps and elevators to reach the top. It is a unique way to experience NYC while capturing some of the iconic views from a whole new angle.
Or, if you just came from Chelsea Market, it's the perfect way to burn off all those extra calories.
9. Stroll Down The High Line
Found running along Gansevoort Street down to West 34th street is a once abandoned railroad on the West Side that has been transformed into a gorgeous 1.5 mile long park.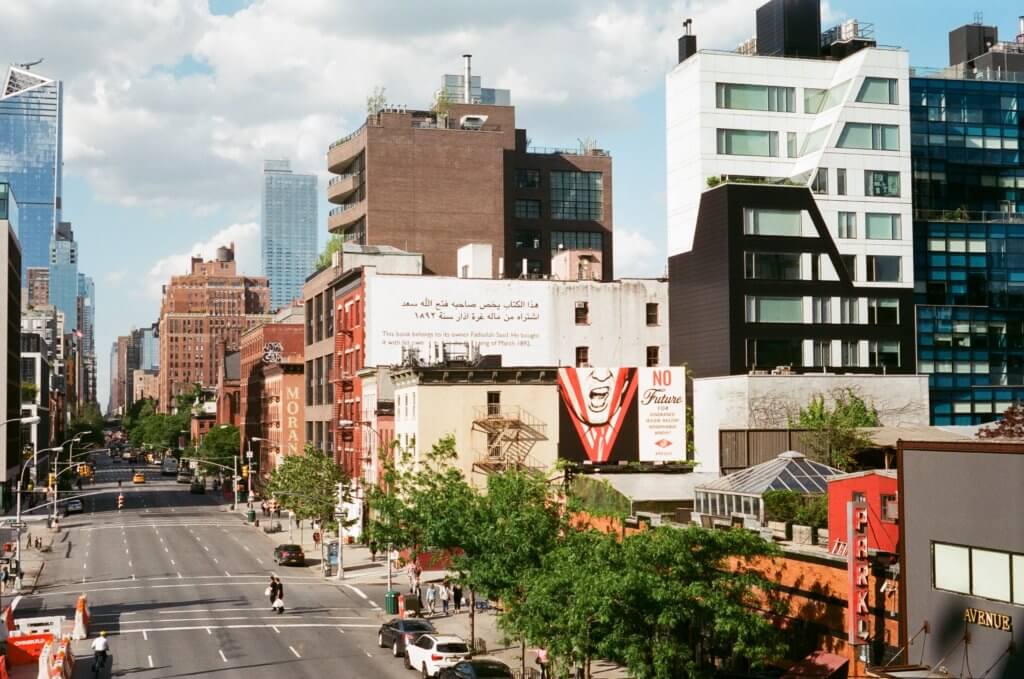 You can travel the High Line to see other attractions mentioned in this New York travel guide, the Chelsea Market in the Meatpacking District or even the gay bars of Hell's Kitchen.
The High Line is an urban oasis that is true to its name, because you can picnic, sunbathe, and enjoy free public art installations every single day.
10. Walk Down The Brooklyn Bridge
Looking for something epic to write home about? Walking across the Brooklyn Bridge is free. The bridge takes about 25 minutes to cross from one end to the other, and you can also visit a waterfront park on one end to take amazing pictures.
The bridge offers views of Manhattan and Brooklyn. Imagine walking the famous bridge in the evening as the lights of the city start to come to life! You don't want to miss that opportunity.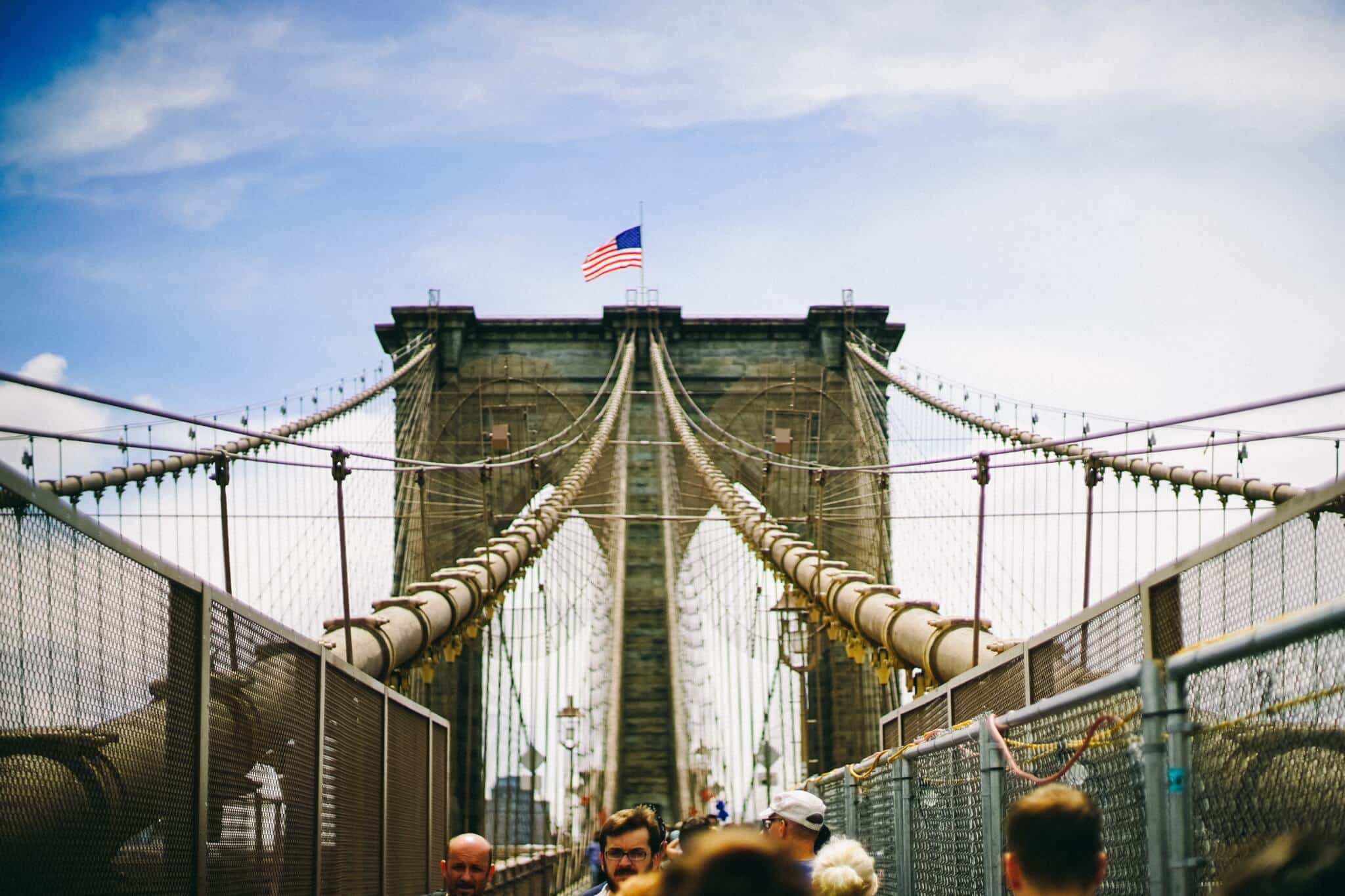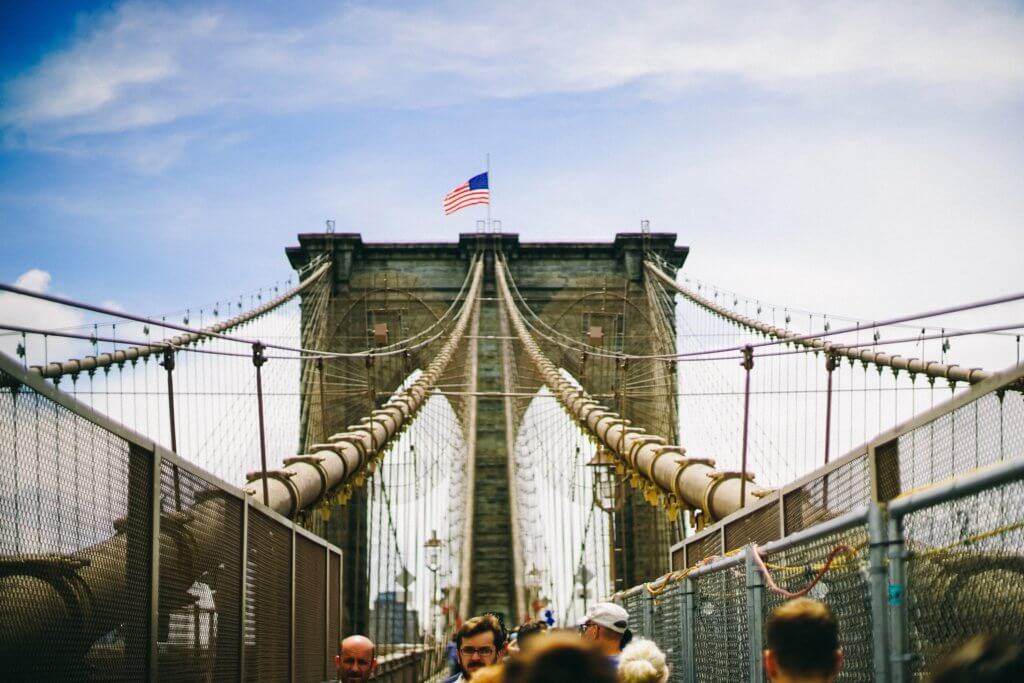 Now, you are all set for an awesome trip to the Big Apple!
I would love it if you pinned this to your USA travel board!