Vancouver nightlife is an entirely different experience for everyone. Being a local and having the ability to watch the Vancouver bars and clubs grow and evolve into what they are today has given me a sweet insight into how the club and bar scenes work in these parts!
This Vancouver nightlife guide will help you decide how you'd like to experience the events that this city has to offer! I've split this Vancouver nightlife guide into sections based on location, as there are 3 main nightlife areas in Vancouver. The Granville Strip is the most famous, followed by Davie Street, and finally good ol' Gastown.

If you are planning to experience Vancouver nightlife anytime other than the summer, make sure you check the weather and dress accordingly. All of the Vancouver bars and clubs offer coat check services, and most will allow you to check an umbrella with your jacket!
One other thing to note about hitting the town in Vancouver is the transit situation. Unlike the West Hollywood nightlife scene, Uber does not exist in Vancouver. Cabs can be unreliable and overpriced. Transit from the downtown core ends around 1:15 AM while clubs are open until 3 AM. If you aren't staying within walking distance from the Vancouver nightlife, make sure you have gotten yourself a safe ride back to your hotel!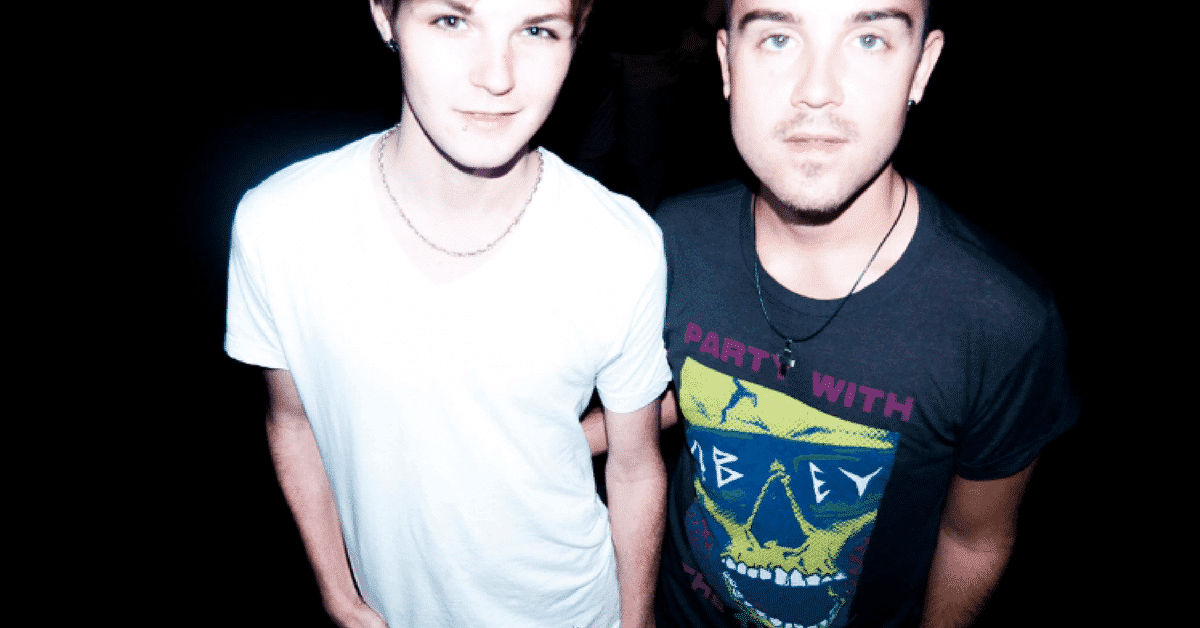 The Granville Strip
Where to go: Cavo, Republic, Venue
Experience Rating (1-10): 4
Price: $$$$
Granville street is known as the Canadian Vegas. They even shut down the entire Granville strip to vehicle traffic on weekends! Granville is hit or miss for a lot of people.. You will run into quite a few drunken idiots while running through the streets. I find that the drinks can be pretty over priced and watered down as well as cover that will set you back at least 20 bucks. Add a watered down vodka cran and coat check, and you're already looking at a 50 gone!
That being said, the parties on Granville street are probably the craziest and busiest in the city. You'll find the clubs on Granville street packed on Fridays and Saturdays until 3am! The Vancouver bars and clubs on Granville host quite a few big name DJs, and larger scale EDM events, so there are definitely a few fun nightclubs on Granville Street you should stop by while experiencing what the Vancouver nightlife scene has to offer.
I like to start off at Cavo, a trendy Mediterranean bar that has amazing appetizers and drinks. On weekends they usually have a live DJ spinning there as well, which definitely helps get you into the party mood!
There are a few places on Granville that have a love-hate relationship with the locals, but the next ones are my favorite clubs in the area! Check out Republic Nightclub and Venue if you want to see what the Granville Strip is all about. These bars boast LED lighting throughout the venues, great sound systems, and a generally fun and relaxed atmosphere of people looking to have a good time.
Don't forget to stop by Megabite Pizza for some post-club munchies!
The Davie Village
Where to go: Celebrities, Junction, 1181, Pumpjack
Experience Rating (1-10): 8
Price: $$
Ah, The Davie Village. The Davie Village is Vancouver's "gay" area, with a come one, come all vibe to it. The Davie Village is home to some of the more popular Vancouver bars and clubs. You'll see mainly LGBTQ people roaming these streets, from twinks, to bears, drag queens, furries, and everything in between. The Davie Village prides itself with being very inclusive and does its best to create a safe space for those who want to enjoy what it has to offer. Like West Hollywood is the USA's 'gay mecca', Davie Street is considered Canada's.
All of the best Vancouver bars are conveniently located right down the main Davie strip, located from Davie Street and Burrard Street, to Davie Street and Jervis Street. There is a fun area right in the epicentre of this Vancouver nightlife district called Jim Deva Plaza, with some nice seating areas and art installations to check out in between the clubs. These are located by the famous rainbow crosswalks in Vancouver, so make sure you have your Instagram ready!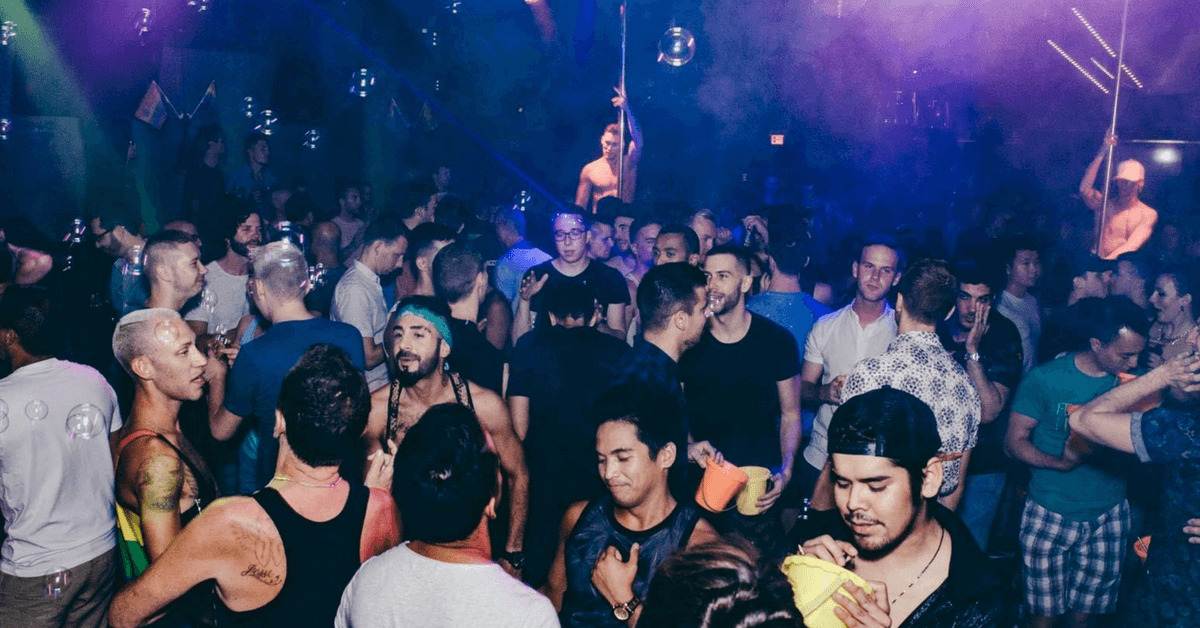 Celebrities is located close to Burrard and Davie Street, but has recently moved into becoming a straight club and hosts quite a few world-class DJs and events. It seems to be a happening spot for the twenty-something crowd these days. Celebrities is known in the Vancouver nightlife scene to be pretty pricey, so I usually skip it while I am out and about in the Village. If you're looking for a bigger party, Celebrities would definitely be worth the money!
Junction is a great spot for drinks, as it seems to be the bar of choice for most of the LGBT scene in the city. From drag shows to events, it always has something going on! Cover is almost always under $10, so you won't be getting any surprises there either. You might get yourself caught in quite a line if the bar hits capacity, so make sure you leave a little early if you're heading to Junction.
1181 is a long and narrow bar/lounge, that often has the more popular and expensive crowd in it. You will find some intricate and delicious cocktails here that cost you.. $11.81. They do offer cheaper drinks if you aren't in the mood to spend a pretty penny though. The bar always has a DJ spinning, and the place is always lively with hot servers and fun events.
Pumpjack is the Davie Village watering hole located just across the street from Jim Deva Plaza, catering to a more mature crowd. I find Pumpjack to be a ton of fun, and one of the best Vancouver bars around! Every day of the week, you will see the regulars living it up and enjoying themselves from around 2PM, onwards. On the weekends, the venue hosts many underwear and leather themed parties, complete with dancers, showers, and great music.
After The Davie Village, stop by Fritz to grab yourself some of the world's best poutine!
Gastown
Where to go: The Charles Bar, MIA Nightlclub, Fortune Sound Club, Prohibition
Experience Rating (1-10): 7
Price: $$$
The Gastown area tends to cater to the more hipsteresque crowd in Vancouver. Gastown is also a foodie's paradise, with a ton of popular Vancouver bars, live music, pop up restaurants, and gastropub eats throughout the area. Located a little closer to the notorious Downtown Eastside (I talk more about it in my Canada Travel Guide), it is important to keep your wits about you while you are out in Gastown.
Gastown is quite a bit of fun if you aren't in the mood for a classic Vancouver nightclub feel, as there are so many spots to stop for beer and appetizers. I love eating at The Charles Bar, which has some higher end pub food and great drinks. If you go during happy hour, you will definitely save a little money!
MIA is probably my favorite Vancouver nightclub right now, located just off of Water Street. They are owned by Blueprint Events (who also owns Celebrities) – known to throw some of the larger events and festivals in the city. The music is always amazing and the club is always packed with people who are there to dance their butts off. The club itself has a great sound system, but the drinks are pretty standard. The cover can sometimes be expensive depending on the event, so be prepared to pay for that.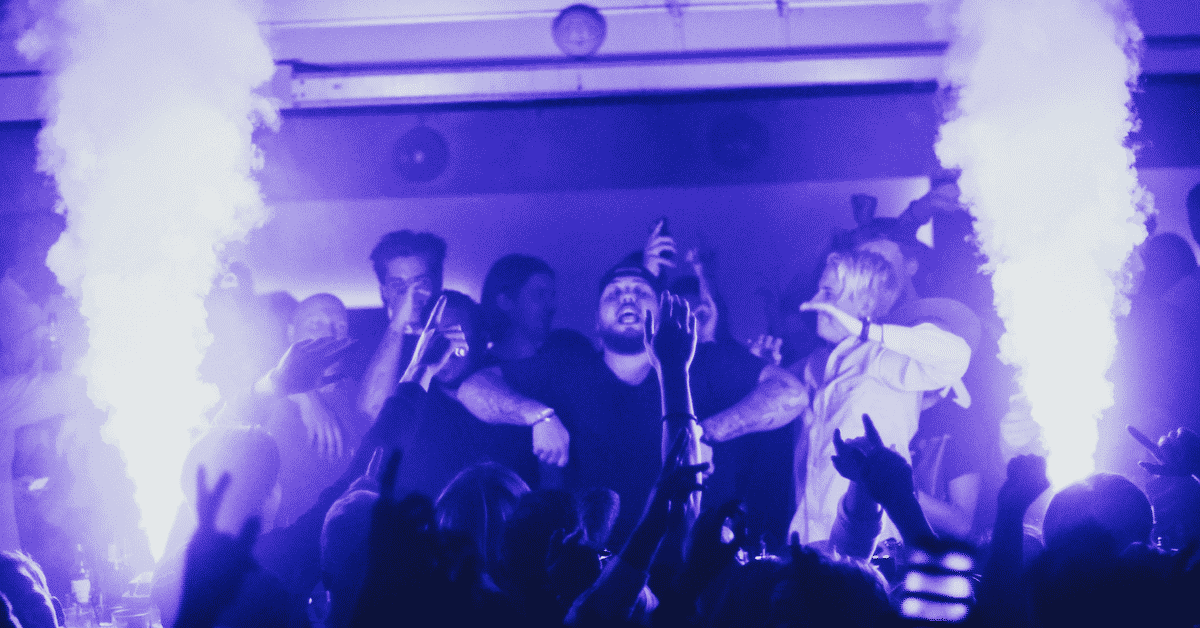 Fortune Sound Club is another great Vancouver nightclub located in Gastown, boasting a state of the art sound system and reasonably priced drinks. The cover can be pretty expensive like MIA depending on who is playing that night, as well as what night of the week you are there. Fortune caters to a more university type crowd sort of like Granville street, so you will see a lot of twenty-somethings in little black dresses at this venue.
Prohibition is another one of my favorite Vancouver bars that really plays on the actual prohibition period. It's located in the Rosewood Hotel Georgia. You can find them open until 2am on Fridays and Saturdays, and they have pretty reasonably priced drinks!
Wherever you decide to go in your Vancouver nightlife experience, the Vancouver bars and clubs definitely impress. From The Granville Strip to The Davie Village and Gastown, there is something in Vancouver for everyone to do!
Don't Forget to Pin This To Your North America Travel Board