Vietnam has become increasingly popular as a tourist destination every year, which isn't much of a surprise. There are so many activities to do, so many sites to see, so much history to learn and so much incredible food to eat in Vietnam!
I have appointed Ann Marie Murphy from Eco Conscious Traveller to share her expertise from her time in this beautiful country. Here are her top 10 things to do in Vietnam!

10 Things To Do In Vietnam
When you travel the country, you will definitely want to cross some of these things to do in Vietnam off of your bucket list!
So without further ado, here are the top things to do in Vietnam!
1. Go Down The Cu Chi Tunnels In saigon
If you're in Saigon, you definitely have to make the trip to the Cu Chi Tunnels. A visit to the Cu Chi Tunnels requires taking an organized tour which can be easily arranged by any tourist office in Hanoi or usually from your accommodation.
The tunnels were used for a number of reasons including by Viet Cong soldiers during the Vietnamese War and significantly contributed to the resistance of the Viet Cong against the American forces.
Walking around the grounds you have the chance to learn a lot about the history of the war with a guided tour and you even have the chance to go down into the tunnels to get a real sense for a short moment of what the Viet Cong experienced during their time down there – if you're claustrophobic beware!
2. Watch A Water Puppet Show in Hanoi

Watching the Water Puppet Show in Hanoi is one of my favorite things to do in Vietnam, and one of the city's main tourist attractions. Water puppetry is a Vietnamese tradition, that is as old as 11th century! The water puppet masters are definitely impressive, having mastered their amazing skills and telling of classic Vietnamese tales.
If you want to make sure you get a seat, I recommend you buy your tickets in advance but there are various showings throughout the day. Tickets cost between 60000VND to 100000VND or $3 to $5USD.
3. Visit a rooftop bar in Saigon or Hanoi

Saigon and Hanoi are both in Vietnam but they're cities with completely different vibes. If you're in either one then head to a rooftop bar to enjoy a classy drink and take in the views or watch the sunset!
In Hanoi, head to the bar Top of Hanoi at Lotte Tower, the city's tallest building. In Saigon both The View Rooftop Bar or Saigon Saigon Rooftop Bar are great. Both cities are highly polluted to make sure to go on a day when pollution levels are low so you can get the best view.
4. Drink Beer For A Dollar

If you're not a beer drinker and you're heading to Vietnam, you're missing out. You can get good beer for only one dollar. Try to have a drink in a local Bia hoy in Saigon or Hanoi. These are outdoor bars that serve beer and food that locals frequent.
Some bars even offer beer for free as part of promotions. You can head to the neatly decorated Bar Betta in Hanoi that offers free beer every Wednesday from 8PM to 9PM. Hanoi Party Backpacker Hostel also has an excellent promotion involving free beer so it's a good place to stay if you want to party.
5. Drink Vietnamese Coffee

When you're in Vietnam, do as the locals do. Wherever you are in the country, you won't have any problem finding good local coffee. You definitely have to try Caphe Sua Da which is a sweet coffee made with ice and condensed milk as well as Vietnam's famous Egg Coffee.
I recommend Cong Caphe as a nice café chain to visit located all over Vietnam. The design of their cafes are funky and cozy. They also offer a number of unique drinks such as the delicious iced Coconut Café.
6. Rent A Motorbike And Drive Through Ninh Binh

Ninh Binh is only a two hour train ride from Hanoi. Anyone who makes it as far as Hanoi and doesn't make an effort to do a day trip is seriously missing out. It's possible to take a train leaving at 6AM from Hanoi and then leave Ninh Binh back to Hanoi at 6AM!
When you get off at the train station, you will see a number of places where you can rent scooters or motorbikes. Then you can decide which of the tourist sites you want to visit! I definitely recommend a boat ride at either Trang An or Tam Coc as well as visiting the Bai Dinh Pagoda. Whatever you decide to do, even just driving through Ninh Binh is a great opportunity as you take in the stunning scenery along the way!
7. Quest Music Festival
If you like music festivals and are heading to Vietnam towards the end of the year, you may want to consider purchasing a ticket for Quest Music Festival which takes place in a camping ground approximately an hour from Hanoi. The atmosphere is electric!
8. Visit the sand dunes at Mui Ne

Mui Ne is located in the south on the coast approximately 5 hours from Saigon. Its beaches are famous for windsurfing and you can take lessons while you're there. Whether or not windsurfing's your thing, while in Mui Ne you absolutely must take a day trip to see the sand dunes.
It takes approximately an hour to drive to the white sand dunes from the centre of Mui Ne and 20 minutes to the red sand dunes. It's easy to find an organized tour that will bring you to both.
9. Go snorkelling at Phu Quoc or Cham Island

It really depends on how much time you have to spend in Vietnam if you decide to visit Phu Quoc or not. There are so many things already to see on the mainland! If your trip to Vietnam is combined with a trip to a neighbouring country then you may already have a visit to a number of islands planned.
Personally, I really like Phu Quoc and would recommend it. It has gorgeous beaches and a nice chill vibe. If you do make it there then you absolutely must go snorkelling. You might get lucky and spot some beautiful sea turtles or other marine wildlife!
If you're not planning to head that far south during your trip to Vietnam but still want to get some snorkelling in, then I recommend you take a day trip from Hoi An to Cham Island.
10. Visit Pu Luong Nature Reserve
Pu Luong Nature Reserve is a hidden gem in Vietnam, which has seen a huge influx of tourists in recent years. If you're travelling from Hanoi, I would recommend you take approximately two days in Pu Luong as the journey there can be quite long and tiring. It takes approximately 6 hours by public bus but it's well worth it.
You can find plenty of authentic Vietnamese homestays when there as well but there's you also have the option of staying in Pu Luong Retreat – a little more luxurious!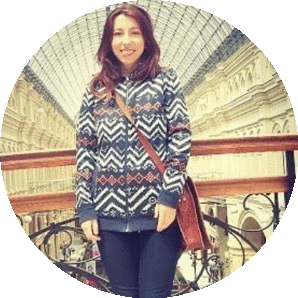 Ann Marie Murphy is an Irish travel enthusiast and most recently spent a year living in Vietnam working with the United Nations. She is a huge proponent of eco friendly travel and believes people should travel with the aim of having minimum impact on the environment.
Check out her website here, and don't forget to follow her on Facebook!
Pin this to your Southeast Asia travel board!